The Friendly Staff Members of Atlanta Plastic Surgery Specialists
Dr. Mark Mitchell Jones and his friendly team operate a full service plastic surgery practice. They are fully dedicated to helping you make an informed decision about your surgery and walk you through each step with the utmost care and concern. Dr. Jones' long-term team is readily available to support you and answer your questions regarding your surgical and non-surgical options and advantages, schedules and timing, other related health issues, financing options, or other concerns you may have relating to plastic surgery. When Dr. Jones meets you for your initial consultation, he will take the time to carefully listen to you and what you would like to achieve with your surgery. Then, he will analyze your case carefully from the scientific perspective, while simultaneously considering your preferences, health, and lifestyle. Finally, Dr. Jones draws upon his considerable experience to formulate a solution that is customized just for you. He will always do his best to give you a realistic view of the expected outcome. Dr. Jones confirms: "We are in the business of helping you achieve your personal aesthetic objectives and expectations. On our end, my staff and I will do our utmost to help you get there."
---
Amanda Radosta Sweeney
Practice Manager and Patient Coordinator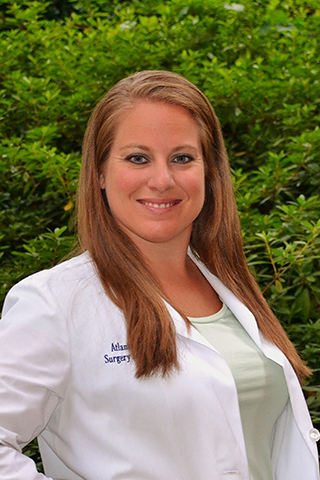 Amanda joins our practice with a dynamic background in marketing, office management, and surgical scheduling. With high standards for care and customer service, she continually strives to maximize the patient experience. Amanda enjoys helping patients to create a customized surgical plan that is right for them. Amanda feels honored to be supporting Dr. Jones in building a practice where patients come first, and enjoys working closely with such a caring and talented physician.
Amanda has an undergraduate degree in Marketing from Auburn University and has spent the last five years learning the ins and outs of plastic surgery. During her free time, she enjoys shopping, trips to the beach, and spending quality time with her family.
---
Celeste Temple
Patient Coordinator and Skin Care Specialist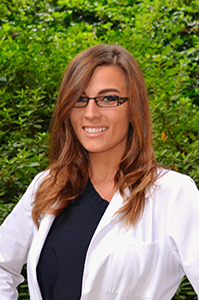 Celeste comes to us with a background in handling insurance, billing, and spa and aesthetic services. With her excitement, flexibility, and skills, Celeste excels in wearing many hats at our practice. As a patient coordinator, she provides exceptional care and diligence to every patient as she guides them through the process, striving to exceed their expectations. As a skincare specialist, Celeste is well versed in cosmetics and has an eye for what looks great. She has a natural eye and talent for fashion and beauty and brings a fresh insight to our make-up line, GloMinerals, as well as our skincare lines, Revision, Obagi, GloTherapeutics, and Nelly DeVuyst.
After graduating from high school, Celeste trained and perfected her customer service skills in spa services and cosmetic dentistry. This experience has jump started her ability to listen, understand, and guide her patients towards their aesthetic goals. Through her experience, Celeste has learned how important it is to be well versed in many areas of the practice to best serve the customers. That is why she is thrilled to be in such a diverse role at our practice. She is dedicated to helping others look and feel their best.
---
Stephanie Bauman
Registered Nurse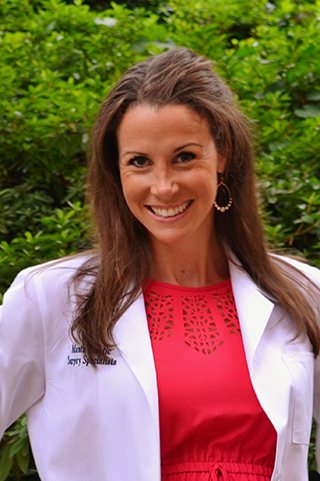 Stephanie received her nursing degree from Augusta State University in 2007. She completed her studies through Kaplan University and earned her RN-BSN in 2012. Since graduating, Stephanie has worked for four years in neurology and three years in plastic surgery. In addition to working for Dr. Jones, Stephanie currently works in the Transplant Unit at Piedmont Hospital.
Stephanie is a fourth generation nurse in her family. Nursing is in her blood and she loves being a nurse more than anything. Stephanie truly enjoys caring for and working with people. She is honored to be working with Dr. Jones, not only because he is extremely caring and enthusiastic, but because Dr. Jones brings such a deep level of expertise to the table from around the world.
In her spare time she loves spending time with her husband, the outdoors, exercising, spending time with family and friends, traveling, and trying new foods. Stephanie and her husband also are involved in Buckhead Church through a small group and volunteering in the children's environment.
---
Toni Emberger
Front Desk Coordinator
Toni joins us with a background in insurance, management & scheduling. She has a passion for the medical field and caring for others and is very excited to have the privilege to work with Dr. Jones to assist patients in reaching their cosmetic goals.
After graduating from high school, Toni worked for a large OB/GYN practice. She handled insurance and scheduling, and other front office management duties. She transitioned into the Emergency Room Department at Dekalb Medical Center as a patient advocate for traumatic incident victims. She worked directly with patients and assisted them through their treatment plans.
In her spare time Toni enjoys spending time with family and friends, weight training, and trips to the beach. She volunteers in the children's ministry at her church. Toni takes an annual mission trip to St. Mary's in Jamaica to work in the infirmary and to tutor the children at the school.