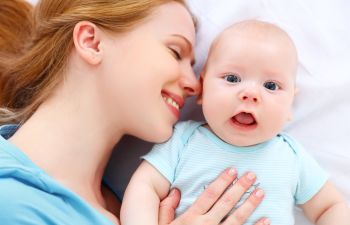 Pregnancy, childbirth and breastfeeding all take their toll on the body. The skin and tissues are stretched with the expansion of the abdomen and breasts, often not returning to their previous shape afterward. While motherhood can offer many joys, the stretch marks, loose skin and sagging tissue are not some of them. At Atlanta Plastic Surgery Specialists, PC, Dr. Mark Jones offers advanced options in Mommy Makeover procedures to reshape the post-pregnancy body.
What Is a Mommy Makeover?
Mommy Makeovers are offered by many plastic surgeons to address changes to the body during pregnancy. For most women, this is a combination of a tummy tuck and breast lift or augmentation. Every Mommy Makeover should be tailored to the individual – some may require liposuction, diastasis recti repair, breast lift, implants or other procedures to create the desired appearance. Dr. Jones offers customized Mommy Makeovers, but he also uses advanced techniques to improve the outcomes for his patients.
No-Drain and Scarless Techniques
Dr. Mark Jones has decades of experience performing advanced body and breast procedures. He has perfected techniques in liposuction and cosmetic breast surgery that can improve the results of his Mommy Makeover procedures. Two techniques that he uses to benefit his Mommy Makeover patients are his no-drain liposuction surgery and his invisible scar breast surgery.
Most patients who receive a tummy tuck go home with drains inserted in their skin. These can be uncomfortable and increase pain for the patient. Dr. Jones offer his no-drain, no-pain tummy tucks that offer superior results for removing fat and tightening muscles and skin while eliminating the drains.
Dr. Jones also offers his scarless or invisible scar breast procedures that leave behind an undetectable scar in most cases. His specialized techniques provide lasting results without noticeable scars left behind for discreet breast lifts and augmentations.
If you are considering a Mommy Makeover to reshape your body, come see Dr. Mark Jones at Atlanta Plastic Surgery Specialists, PC. His advanced techniques and decades of experience can achieve beautiful outcomes with no drains, less pain and minimal scarring. Call our office in Atlanta, GA today to schedule your Mommy Makeover consultation with Dr. Mark Jones.
Posted on behalf of Dr. Mark Mitchell Jones, Atlanta Plastic Surgery Specialists, P.C.