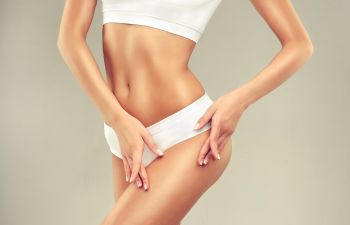 Motherhood is the toughest job on the planet. The body and face of a mother often tells a tale of years dedicated to childcare. From removing excess weight to facelifts, there are several areas where a mommy makeover can help mothers achieve total rejuvenation.
At Atlanta Plastic Surgery Specialists, we offer a combination of treatments collectively known as a mommy makeover. The procedures that make up the treatment are not set in stone. Every mother has different needs, which is why Dr. Mark Mitchell Jones offers individualized care at his Georgia offices.
Breast Augmentation
The breasts typically go through dramatic changes during and after pregnancy. Sagging often occurs due to the breasts growing or shrinking. It is for this reason that breast augmentation is one of the most popular procedures in a mommy makeover.
Dr. Jones uses his extensive experience to help mothers achieve ideal breast shape and size. If you are considering cosmetic surgery after having a baby, breast augmentation is an option. Most patients are ready for this procedure around nine months after giving birth.
Body Sculpting
Other areas of the body that are affected by pregnancy include the tummy, hips and thighs. Weight gain and stretch marks are two of the main areas of focus in a mommy makeover. Dr. Jones can address these issues with procedures such as a tummy tuck and liposuction.
To determine the best combination of procedures for you, a consultation at Atlanta Plastic Surgery Specialists is recommended. This session will allow Dr. Jones to create a treatment plan based on body type and any specific issues that need addressed.
Call Atlanta Plastic Surgery Specialists today if you are interested in a mommy makeover or any of our other treatments. Book now to change your life in time for the holidays.
Posted on behalf of Dr. Mark Mitchell Jones, Atlanta Plastic Surgery Specialists, P.C.