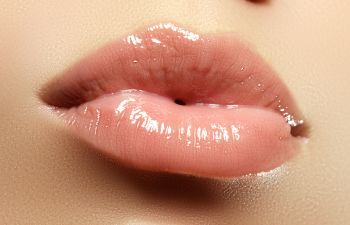 February is the time for flowers, chocolates and puckered lips, as Valentine's Day highlights the month. Are your lips ready for romance? Several studies have been conducted to determine what lip shape is most desirable, and results show that symmetry is all-important.
Equal fullness in upper and lower lips seems to be the most appealing look. Second on the list is a plump lower lip, slightly fuller than the upper lip. Another much-sought-after feature is the well-defined Cupid's bow. This little indentation on the upper lip is an attractive element of appealing lips. With dermal fillers, you can achieve the perfect look for your lips in a matter of minutes.
Where Has All the Fullness Gone?
It may surprise you to know that lips may begin to lose their fullness around age 28. At this time of life, the body's collagen and hyaluronic acid production slows, meaning skin may start to sag a bit, and lips begin to thin out. However, age is not the only factor affecting the fullness of your lips.
Many people may not notice thinner lips until they are well into their thirties, while others will notice those waning lines at the end of their twenties. Genetics are a factor. Smaller lips may show signs of thinning earlier than larger ones; however, lifestyle habits also contribute to lip size. Sunbathers and smokers may notice an early thinning of the lips.
Hit the Reset Button
Unfortunately, there is not an actual reset button we can push to turn back time; but you do have choices when it comes to restoring volume to your lips. Dermal fillers like Juvéderm® and Restylane® give your lips that youthful fullness again. These injectables contain the natural chemical hyaluronic acid, which increases volume and lasts for up to six months.
Lip volume can also be increased by injecting a portion of your own body fat into your lips. This method yields plumped lips that look natural, feel soft and have safe, long-lasting results.
You can get more information about adding volume to your lips by scheduling a consultation appointment with Dr. Mark Mitchell Jones. Contact us today and get your lips in shape for February, the month of love.
Posted on behalf of Dr. Mark Mitchell Jones, Atlanta Plastic Surgery Specialists, P.C.