Convenient Plastic Surgery
10th November 2021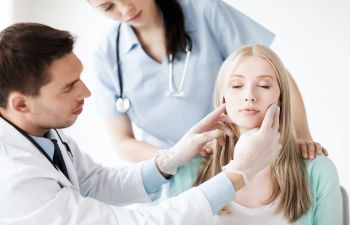 For busy men and women in Atlanta, the prospect of achieving aesthetic goals with plastic surgery feels like a pipe dream. Finding the time to attend appointments, deal with aftercare and go through the recovery process is just too much. At Atlanta Plastic Surgery Specialists, we can help you overcome these barriers with quick office procedures and other benefits.
Quick office treatments are designed to provide non-invasive options for busy patients. You won't have to worry about downtime, pain, bruising and the usual costs associated with invasive treatments. There are lots of procedures to choose from, all of which are performed by experienced plastic surgeon, Dr. Mark Mitchell Jones.
Quick Office Procedures
You can achieve tighter skin with a quick facelift at Atlanta Plastic Surgery Specialists. Patients who do not want to endure surgery often choose this alternative. If you need work on your eyelids and brow, Dr. Jones can perform quick lift procedures on these areas that result in facial rejuvenation. There are also liposuction and lift treatments that target the face, breasts, abdomen, thighs and other areas.
All of these procedures are performed in-office, saving you the trouble of attending hospital-based appointments. Dr. Jones uses techniques from all over the world to achieve excellent results. Although many of our quick office procedures were developed by other specialists, Dr. Jones has the skills and knowledge to make modifications that result in improved outcomes.
Other Atlanta Plastic Surgery Specialists Benefits
Besides offering convenient and non-invasive plastic surgery options, Dr. Jones has created a practice that offers his patients unique benefits. We support cash, checks, credit card, financing from LendingUSA and CareCredit as forms of payment. With flexible options for funding plastic surgery or non-surgical treatments, you can achieve your cosmetic goals.
We are also proud to welcome out-of-town patients, as Dr. Mark Mitchell Jones has a stellar reputation in his field. When you trust your aesthetic outcomes to a plastic surgeon, working with a specialist makes traveling out of town worth the effort.
To learn more about the benefits of choosing Atlanta Plastic Surgery Specialists and Dr. Jones, contact our offices to book a consultation today.