Breast Lift
29th July 2019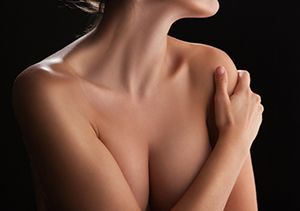 Since 2000, breast lifts (Mastopexy) have grown by 70%, outpacing breast implants 2-1, as noted by the American Society of Plastic Surgeons. Contrary to breast augmentation, breast lifts do not change the size of breasts. Rather, the procedure reestablishes a youthful contour to the body by raising the breasts, removing excess skin and tightening the surrounding tissues. Thus, if an individual desires fullness or more definition, a breast lift might be combined with a breast augmentation.
Are You A Candidate For Breast Lift Surgery?
As with any surgery, an ideal candidate for breast lift surgery should be relatively healthy and maintain a stable weight. Non-smokers also make better candidates, as smokers have a greater risk of complications during surgery. Otherwise, breast lift surgery might be for you if:
You are insecure about loss of volume in your breasts or sagging
Your breasts are pendulous or an elongated shape
Your nipples fall below the breast crease when unsupported
Your nipples and areolas face downward
You have stretched skin and large areolas
One of your breasts hangs lower than the other
When consulting with patients, plastic surgeons often assess the level of ptosis. Specifically, ptosis refers to the loss of elasticity and the degree to which breasts droop. To explain, any degree of nipple drooping below the fold might indicate that a person would benefit from a breast lift. However, the procedure is highly individualized, and there are no set rules as to who can and cannot benefit from breast lift surgery. Case in point—there are some instances in which the nipple is at the ideal level, but the breast tissue itself has drooped. In this example, the individual could benefit from a breast lift.
Innovative Breast Lift Techniques
Dr. Mark Mitchell Jones of Atlanta Plastic Surgery Specialists is renowned for innovations in breast lift techniques, with a specialized approach to produce elegant, natural results. What's more, Dr. Jones thoroughly considers all options in regards to excisions, so as to minimize scarring.
To meet with Dr. Jones to discuss breast lift surgery, call Atlanta Plastic Surgery Specialists, P.C. today.
Posted on behalf of Dr. Mark Mitchell Jones, Atlanta Plastic Surgery Specialists, P.C.