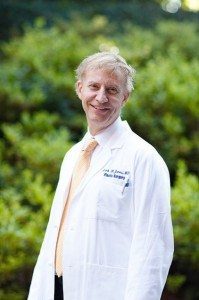 Many people have the unfortunate circumstance of giving off a very different attitude than the one they actually have. The forehead tends to droop over time, and as some people age this drooping causes them to have an annoyed, angry, or depressed appearance. Atlanta Plastic Surgery Specialists is proud to provide Forehead Lift Surgery to patients who wish to change their appearance so that it correctly represents who they are.

A forehead lift procedure is done by lifting the eyebrows and the loose skin of the forehead. This simple procedure is astonishing for the dramatic changes that can be made in a person's appearance. Here are the expectations most patients can hope to achieve through a forehead lift procedure:
Reduce or erase the "11" lines between the eyes, also known as "frown lines"
Reduce or erase the wrinkle lines that run horizontally across the forehead
Raise sagging eyebrows and the "hoods" that cover the eyelid
Place the eyebrows in a youthful and alert position
These results can take years off of a person's appearance and make him or her much more approachable. Patients often tell us that their grandkids are much more likely to interact with them after a forehead lift because they no longer look "grumpy".
Dr. Mark Mitchell Jones is an expert in Forehead Lift Surgery, and he is dedicated to creating a beautiful, natural appearance with minimal scarring. This procedure is often done in combination with other facial plastic procedures to dramatically improve the appearance of the entire face. When you meet with Dr. Jones for your consultation, he will go over the options that you have for achieving the appearance that you desire.
Please contact us today to set up a consultation appointment or to receive additional information. We look forward to serving you with the highest quality plastic surgical care.
Posted on behalf of Dr. Mark Mitchell Jones, Atlanta Plastic Surgery Specialists, P.C.
Circle Us on Google+