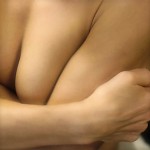 Corrective breast surgery refers to a wide range of procedures which are performed to correct breasts that have been distorted by previous surgery. Dr. Mark Mitchell Jones leads Atlanta Plastic Surgery Specialists as a superbly qualified surgeon with over 20 years of education and training. He is a double board certified plastic and reconstructive surgeon with unparalleled skills, techniques, and artistry to perform a variety of breast surgeries.

The most common reason for corrective breast surgery is to correct issues with breast implants. Ruptured implants, misplaced implants, and unsatisfactory results from implants are the most common issues why people select to undergo corrective breast surgery. Capsular contracture correction and scar revision from a pervious breast surgery are also issues that bring patients in to Atlanta Plastic Surgery Specialists.
Dr. Mark Mitchell Jones has the unique capability of using his artist's eye to both enhance the aesthetic features of the breasts as well as their natural functionality. Women want their breasts to feel natural to the touch and to be pleasing to the eye. Breasts that are asymmetrical, sagging, deflated, or appear unnatural can cause women to feel self-conscious and embarrassed. These feelings of embarrassment are not just during bathing suit season; they can often be felt in the privacy of their own homes when undressing or being intimate with their spouses or partners.
If you are unhappy with your breasts following breast surgery, please contact Atlanta Plastic Surgery Specialists today. Dr. Mark Mitchell Jones is the surgeon that you can trust to correct any issues or problems that have arisen from previous surgery. He is dedicated to helping patients achieve their desired results, and he takes the time to engage with patients during their consultation appointments to fully understand the goals that they desire to reach through constructive breast surgery. Dr. Jones and the entire team at Atlanta Plastic Surgery Specialists look forward to serving you with expert plastic and reconstructive surgical care.
Posted on behalf of Dr. Mark Mitchell Jones, Atlanta Plastic Surgery Specialists, P.C.
Circle Us on Google+