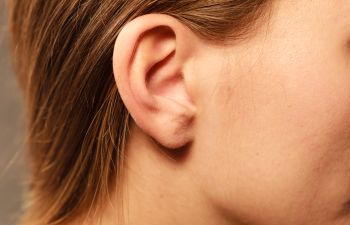 When an ear has been damaged by trauma, cancer or if it has been misshapen from a congenital defect, ear reconstruction is a specialized surgical technique to rebuild and repair it. From microtia repair to otoplasty and other ear defects, Dr. Mark Mitchell Jones is a leading authority in reconstruction of the ear, with unsurpassed skill and precision.
Microtia, translated as "tiny ear," is an inborn condition where one or both of the outer ears are deformed or absent. John Hopkins Medicine explains that surgical repair of microtia might involve creating a new ear using a patient's own tissue, or building a prosthetic ear.
For ears that are notably prominent, ear pinning places the ears closer to the head. This is a type of otoplasty, or elective cosmetic surgery. On the other hand, when an ear has been damaged following a traumatic accident or cancer surgery, ear defect repair is a type of plastic surgery designed to reestablish the form and function of the outer ear.
Elegant Results in Ear Reshaping and Reconstruction
Given the delicate structure of the ear and the function it performs, it is important to do your research when selecting the right plastic surgeon for your surgical procedure.
Whether you are seeking corrective or cosmetic surgery, Dr. Mark Mitchell Jones is widely known for producing elegant results in ear reshaping and reconstruction. In fact, Dr. Jones has committed a large portion of his Atlanta-based practice to ear surgery and repair. With over 20 years of elite education and training, Dr. Jones has a proven reputation in regards to plastic surgery of the ear.
What's more, Dr. Jones is dual board certified by the American Board of Plastic Surgery and the American Board of Otolaryngology. His deep understanding of the form and function of the ears is why individuals of all ages travel to consult with him.
To discuss your concerns with Dr. Jones, call Atlanta Plastic Surgery Specialists, P.C. today.
Posted on behalf of Dr. Mark Mitchell Jones, Atlanta Plastic Surgery Specialists, P.C.