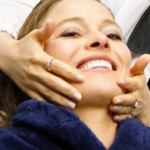 While the temperatures may not feel like fall here in Georgia, the fall season is most certainly underway and there is no better time to improve your facial appearance. Gone are the days spent out by the pool and yet to arrive is the dry, cold weather of winter – making now an ideal time to consider injectable facial fillers.
Fall is the perfect season to fall in love with your face because you have the opportunity to improve your facial appearance before the holiday season hits. Injectable facial fillers allow you to rejuvenate your face, giving you a youthful, glowing appearance that others will notice.
The aging process takes its toll on every person in every walk of life, yet some people refuse to go down without a fight. Your face is the most recognizable feature of your entire body because it is always visible to others. If your face has begun to show signs of aging that you wish to combat, injectable facial fillers can give you dramatic results without having to go under the knife to achieve them.
Lines in the forehead, furrow lines between the eyebrows, crow's feet, and parentheses lines around the mouth all contribute to how old or how young you look. Loss of facial volume, lines and wrinkles, and sagging skin can make you look your age or even make you appear older than you truly are. Injectable facial fillers allow you to restore fullness and volume to your face by filling in lines and wrinkles. Dr. Mark Mitchell Jones is highly qualified to administer injectable fillers that will enhance the appearance of your face to bring back a more youthful appearance. His vast experience and artistry in plastic surgery allows him to know exactly where to place injectable facial fillers for the most natural and pleasing effect. Dr. Jones is proud to offer several different types of injectable facial fillers including Juvederm and Restylane. Both of these non-surgical treatments provide the ability to achieve a younger-looking appearance without any down time.
Dr. Jones also offer Botox skin rejuvenation treatments as a quick and effective non-surgical cosmetic treatment for the face. This neuro-modulator injection offers long-lasting results at immobilizing the muscles of the face to keep them from contracting and forming lines and wrinkles.
Call Atlanta Plastic Surgery Specialists today to schedule a consultation to determine what type of injectable facial filler is right for you.
Posted on behalf of Dr. Mark Mitchell Jones, Atlanta Plastic Surgery Specialists, P.C.
Circle Us on Google+