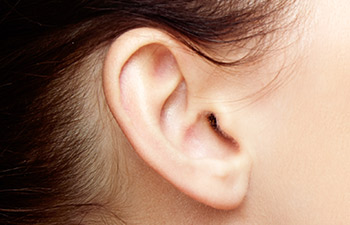 Though the process has existed for years as a tribal practice in other parts of the world, gauged earlobes have become increasingly popular throughout the United States. Gauges, which are also called tunnels, cogs, caps or plugs, are a form of tissue expansion of the earlobe, as explained by The Dermatologist. Beginning with a traditional piercing of the earlobe, a person replaces earrings with slightly larger gauges. Once healed, the procedure is repeated with an even larger gauge. Over time, the earlobe becomes significantly stretched. Even so, gauged earlobes are not always intentional. For example, the earlobe could become dilated due to trauma or wearing heavy earrings over time. In any case, Dr. Mark Mitchell Jones of Atlanta Plastic Surgery Specialists offers patients both non-surgical and surgical options to repair gauged earlobes.
Individuals with gauged earlobes often wonder if their earlobes will return to their normal size if they remove their jewelry or plugs. While every case is different, if a person has stretched the earlobes slowly, without causing any tears, there is a greater chance that they could return to their normal size. Other factors include the size of the stretching and how long the earlobe has been healed. Generally speaking, however, if the earlobe extends beyond 6 millimeters, it will require a surgical repair.
Because surgical gauged earlobe repair is known for producing scarring, it is extremely important to consult an accomplished plastic surgeon with a track record of success. Not only is Dr. Mark Mitchell Jones renowned for producing elegant results in plastic surgery, he has extensive training and education as an ear, nose and throat specialist. Given his understanding of the anatomy of the ear, including the areolar and adipose connective tissues of the earlobe, Dr. Jones is considered a skilled authority in ear reshaping, Otoplasty, Microtia surgery and gauged earlobe repair.
To schedule an appointment with Dr. Jones, contact Atlanta Plastic Surgery Specialists, P.C. today.
Posted on behalf of Dr. Mark Mitchell Jones, Atlanta Plastic Surgery Specialists, P.C.