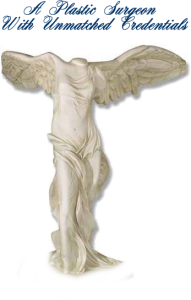 Gynecomastia is a condition that can occur in males producing the swelling of the breast tissue, which makes the breasts appear larger and feminine. The condition is caused by an imbalance of the hormones estrogen and testosterone, and it can affect newborns, boys at puberty, and older men. Normal changes in hormone levels affect certain men differently, and the growth of enlarged breasts can be tough to cope with. At Atlanta Plastic Surgery Specialists, Dr. Mark Mitchell Jones is a trusted leader in surgical treatment for Gynecomastia, and he is proud to offer extraordinary results to male patients who are suffering from embarrassment or discomfort.

In all people, male and female, the body naturally produces both testosterone and estrogen. These hormones control the development and maintenance of sex characteristics in both men and women. It is the imbalance of these hormones that causes the breasts in men to swell and grow. Male estrogen levels that are too high or are out of balance with testosterone levels is the most common reason for Gynecomastia. More than half of newborn boys are born with enlarged breasts due to the effects of their mother's estrogen levels. Regular hormonal changes during puberty can cause the breast tissue to swell, but the breasts will typically return normal within a year. Men between the ages of 50 and 80 see a peak in Gynecomastia, when hormonal levels are again changing with age.
Significant and bothersome male breast enlargement that does not resolve itself on its own or with medication is often treated through surgery. The surgery removes fat and/or glandular tissue from the breasts, sometimes also removing excess skin, in order to achieve a flatter chest. Dr. Jones combines his experience with the latest, most innovative techniques to achieve impressive results for patients with Gynecomastia. Contact our plastic surgery practice for more information or to schedule a consultation. We look forward to serving you.
Posted on behalf of Dr. Mark Mitchell Jones, Atlanta Plastic Surgery Specialists, P.C.
Circle Us on Google+