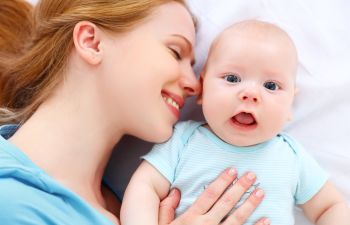 Childbirth takes a toll on a mother's body. It can be difficult to get back to your desired shape after having a baby. There is no shame in carrying extra weight, loose skin or scarring from a C-section. If you are struggling with any of these issues when a significant time has passed, seeking consultation with a plastic surgeon can help.
There are a range of treatment options that can help new mothers regain a more toned, smooth and aesthetically pleasing body. However, the face can also suffer from the stress of pregnancy and looking after a baby. Regardless of the areas you want to improve, make sure that you choose a competent specialist.
Body & Breasts
The body and breasts are areas that experience the most change due to pregnancy. You can seek breast augmentation to restore lift, volume and definition. Several approaches are taken to breast augmentation depending on the needs of the patient.
A body lift, contouring, liposuction and tummy tuck are just some of the procedures that will restore your body's natural shape. It is important to consult with your plastic surgeon after pregnancy to establish a safe timeline for treatment.
Facial Aesthetics
Pregnancy and looking after a baby are both tiring times in a woman's life. Facial features such as under the eyes, cheeks, chin and even the neck may lose volume or gain fat. A facelift is an available procedure for achieving your ideal look. There are also procedures such as a neck lift, fat transfer and facial feature enhancements to roll back the years.
In reality, any area of a woman's body can change during pregnancy. At Atlanta Plastic Surgery Specialists, Dr. Mark Mitchell Jones can help you choose the right treatment plan. Call today to book a consultation where you can learn more about our procedures.
Posted on behalf of Dr. Mark Mitchell Jones, Atlanta Plastic Surgery Specialists, P.C.