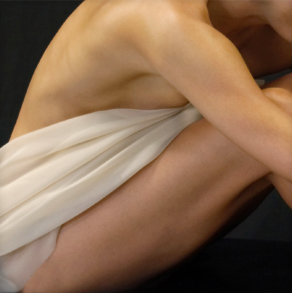 Do you have problem areas on your body that are resistant to lifestyle changes such as dieting and exercise? For many women, the hips, buttocks and thigh area are a problem. For others, particularly women who have had children, the abdominal area can be challenging. As we age, it can be hard to get rid of fat in the upper arm area.

If you have a problem with stubborn fat in any of the areas mentioned above and have tried unsuccessfully to change it with a healthy diet and regular exercise routine, you may be a good candidate for liposuction. In fact, this is exactly why liposuction was created.
Liposuction is a cosmetic procedure that can be used to slim and reshape specific areas of the body by removing excess fat deposits. It may be used to remove fat deposits in the following areas of the body:
Thighs
Hips
Buttocks
Abdomen
Waist
Upper arms
Back
Inner knee
Chest area
Cheeks
Chin
Neck
Calves
Ankles
Although liposuction can be extremely effective in removing fat deposits in specific problem areas of the body, it is not a treatment for obesity. It is also not a substitute for a healthy lifestyle including a proper diet and exercise routine. Instead, it can be a complement to diet and exercise.
Liposuction can be performed alone or can be combined with other cosmetic surgery treatments including tummy tuck, breast reduction or facelift procedures. It can be performed using local anesthesia, intravenous sedation or general anesthesia. Your plastic surgeon can recommend the best method to ensure your comfort during a liposuction procedure. He or she can also give you specific instructions to follow both before and after liposuction.
If problem areas on your body are getting you down and negatively affecting your quality of life and your self-esteem, contact an experienced, board certified plastic surgeon in your local area. The results of a liposuction procedure are determined mainly by skill level of the surgeon performing the procedure. For this reason, it is important to choose your doctor carefully. Before selecting a plastic surgeon to perform your liposuction procedure, it is a good idea to ask how many liposuction procedures that particular surgeon has performed. It is also a good idea to ask to see some before and after pictures, and, if possible, to talk with patients of the particular surgeon you are considering for your liposuction procedure.
Posted on behalf of Dr. Mark Mitchell Jones, Atlanta Plastic Surgery Specialists, P.C.
Circle Us on Google+