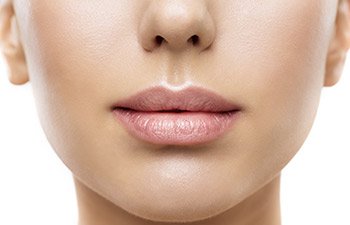 Full lips help to minimize wrinkles and fine lines that commonly form around a person's mouth. However, over time, in addition to the process of aging, our lips are subject to sun and wind damage that causes them to thin and fade. Lip plumping products abound at retail shops and online, but their promises to produce bigger lips don't always deliver. For people who would like to boost the fullness and appearance of their lips, Atlanta Plastic Surgery Specialists offers a variety of effective options.
Injections with Dermal Fillers
Commonly used lip enhancement products, Restalyne and Juvederm, contain hyaluronic acid, which is a chemical that organically occurs in the body to keep skin hydrated and plump. Use of these fillers is the safest and most popular way to enhance volume and improve the structure of lips. Dermal fillers are injected into the lips right in our state-of-the-art facility in Atlanta. The process takes just a few minutes and causes no downtime. Patients are able to return to normal activities immediately. Results typically last about a year. We recommend subsequent injections annually.
Fat Injections
Using liposuction, fat is harvested from a designated part of the body, such as thighs or the tummy area. After the fat is cleaned, it is reinjected into the lips.
If you are considering lip augmentation, you are not alone. Lip lift procedures have grown in popularity and are one of the number one requested treatments. At Atlanta Plastic Surgery Specialists, we will help you customize a plan that is right for you. Your personal consultation with double board-certified Dr. Jones will answer questions you have about the what to expect during a lip augmentation. The most important decision you will make when you choose to enhance your lips is your choice of a plastic surgeon who understands your goals. Lips are a delicate area; too much or too little augmentation will result in an artificial look. With more than 20 years of experience, Dr. Jones uses his advanced artistic skill to give you more robust lips that look completely natural.
Posted on behalf of Dr. Mark Mitchell Jones, Atlanta Plastic Surgery Specialists, P.C.
Circle Us on Google+