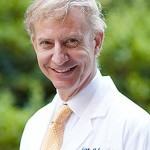 When it comes to the appearance of the face, balance is one of the most general terms that is used to describe an attractive appearance. The lips play a huge role in the facial appearance. Not only do the lips provide a natural pleasantry, but they also have specific and significant roles that they must perform throughout any given day. The lips are essential for expressing emotions, and they are also necessary for proper chewing, eating, and speaking. Those with abnormalities, deficiencies, or who have experienced trauma to the lips often seek lip reconstruction for both aesthetic and functional reasons.
Lip reconstruction is a highly complex surgical procedure that deals with a complex series of muscles that control the movement and functions of the lips. Dr. Mark Mitchell Jones leads Atlanta Plastic Surgery Specialists with the experience and reputation of a world-renown plastic surgeon that has successfully treated patients with deformities, injuries, and complications left behind from other surgical procedures (e.g. cancer removal).
Dr. Mark Mitchell Jones and the dedicated team from Atlanta Plastic Surgery Specialists offer highly skilled, exceptional, and compassionate care in the area of lip reconstruction. Dr. Jones is uniquely skilled in enhancing both the aesthetic features and the natural functionality of the lips and mouth. One of Dr. Jones' most astounding characteristics is his ability to see each person as a work of art. Dr. Jones never tries to assume that "general" approach will work. He takes the time and precision to develop a customized approach for each individual patient and his/her needs regarding every surgical procedure that he performs. The breadth and depth of Dr. Jones' training and experience allows him to optimize both the external and internal elements of his surgeries. Patients who have any type of trauma or deformity to their lips not only desire to regain an esthetically pleasing appearance, but they also desire to regain the proper function of their mouth.
If you are interested in learning more about lip reconstruction for yourself or a loved one, please contact Atlanta Plastic Surgery Specialists today to schedule a consultation with Dr. Mark Mitchell Jones.
Posted on behalf of Dr. Mark Mitchell Jones, Atlanta Plastic Surgery Specialists, P.C.
Circle Us on Google+