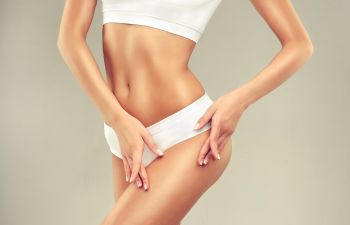 Losing weight is an amazing achievement for people who have struggled to maintain a slim figure. Unfortunately, the amount of fat that you purge comes with consequences. From stretch marks to loose skin, there are constant reminders of how you looked before.
You deserve to feel confident in your body after weight loss. With the right procedures from Atlanta Plastic Surgery Specialists, it is possible to purge those unwanted remnants of your past life. Dr. Mark Mitchell Jones has the skills necessary to completely transform your figure.
Tailored Body Augmentation Surgeries
There is no single treatment path that will address issues with all body or skin types. Dr. Jones therefore tailors his approach to the individual. If you have excess or stretched skin, no amount of exercise is likely to restore the natural appearance of your body. Turn to Atlanta Plastic Surgery Specialists for solutions.
Body lifting procedures will not only improve your appearance – you will rediscover lost confidence. There are so many options for removing stretch marks, loose skin and scarring to give you a more appealing silhouette. Atlanta patients can benefit from the specialist skills of Dr. Mark Mitchell Jones.
Post-bariatric surgery can help you achieve your body transformation goals. As a patient at Atlanta Plastic Surgery Specialists, you will receive support throughout your journey. As far as Dr. Jones is concerned, your goals are his goals. Mark today as the first step on the path to regaining confidence and pride in your body.
Body Lift Consultation
Before you settle on the right treatment plan for you, Dr. Mark Mitchell Jones will invite you to a body lift consultation. At his Atlanta Plastic Surgery Specialist offices, you will receive all the information needed to move forward with the most suitable procedures.
A consultation will also allow you to plan for any potential treatment and recovery. Minimally or non-invasive treatments do not typically result in downtime, whereas some surgeries may necessitate taking time off to heal.
If you have any questions about body lift options from Dr. Jones, call the offices of Atlanta Plastic Surgery Specialists today.
Posted on behalf of Dr. Mark Mitchell Jones, Atlanta Plastic Surgery Specialists, P.C.