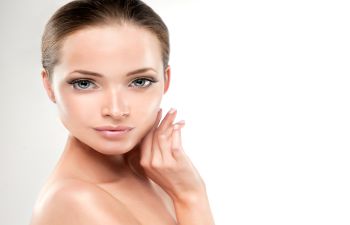 When aging begins to take its toll, many individuals seek complete facial rejuvenation with a facelift. Face-lifting enhances and refreshes one's appearance, while removing excess skin, smoothing wrinkles and tightening facial tissues. As a result, individuals experience a more distinct contour and significant improvements in facial definition. The MACS Facelift, or minimal access cranial suspension, is a new-age technique for those experiencing mild to moderate facial sagging. In comparison to the SMAS or superficial musculo-aponeurotic system facelift, the MACS technique is less invasive and has a faster recovery time.
The MACS technique was first described in 2002, in a publication by Plastic and Reconstructive Surgery. The article referred to the technique as a pure anti-gravitational lifting procedure that would suspend the sagging tissues of the face and neck vertically, placing them back in a natural position. In comparison to traditional facelift methods, the MACS lift surgery is shorter (2-3 hours), and only requires a local anesthetic and mild sedative. At the time, the MACS lift was considered a viable option for all facial rejuvenation candidates. Yet, as more procedures have been performed, it appears that the MACS lift is more beneficial for individuals with less anterior neck bulk and good skin elasticity.
Even so, for those that are well suited for the procedure, a clear benefit is that there is very little evidence of a scar in the end. This is because the incision is limited to the fold in the front of the ear, and it follows the natural hairline just above the ear in a zigzag pattern. Once the incision is made, specific areas of skin are lifted and elevated, as sutures are strategically positioned to reestablish the area of the face.
Dr. Mark Mitchell Jones of Atlanta Plastic Surgery Specialists is a renowned expert in facelift surgeries, and believes the MACS facelift is an innovative approach that awards patients a beautiful, flawless result with less downtime.
To discuss your candidacy for the MACS facelift, call Atlanta Plastic Surgery Specialists today to schedule an appointment.
Posted on behalf of Dr. Mark Mitchell Jones, Atlanta Plastic Surgery Specialists, P.C.
Circle Us on Google+