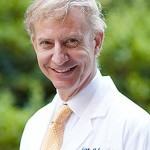 Eyelid surgery, medically known as Blepharoplasty, is a cosmetic procedure done to improve the tired look of the eyes. Both men and women choose to undergo this procedure, and it is one of the most popular cosmetic procedures among men. Many men choose to have this surgery done because they feel that their eyes do not reflect their true age, and/or because they feel that their eyes give off the wrong impression. Heavy skin above or below the eyes begins to prematurely age the face.
Many men also report that their children, grandchildren, wives, or other significant people in their lives refer to them as having a "grumpy appearance" because their eyes give off a tired and unhappy appearance.
Eyelid surgery is used to tighten or remove skin on the upper lids and to remove fatty deposits from the lower lids. Blepharoplasty can do wonders to improve a man's appearance – making their outward appearance better reflect their energetic, out-going, and cheerful personality.
Many men choose eyelid surgery because it allows for a subtle change in their appearance to make a dramatic improvement of their face. This surgery can be a stand-alone procedure, or it can be combined with a facelift for a more dramatic change to those looking to completely change their appearance. At Atlanta Plastic Surgery Specialists, Dr. Mark Mitchell Jones is extremely qualified to perform eyelid surgery, having over 20 years of training and education and is a double board certified plastic surgeon. Dr. Jones offers expert precision and is committed to providing the highest quality service to all of his patients.
Surgical correction of the eyelids is designed to impart a bright, rested, and energetic visibility to the eyes. Both the upper and lower eyelids can be done at the same time, allowing for a complete transformation that enhances both the eyes and the appearance of the entire face. As a dedicated plastic and reconstructive surgeon, Dr. Mark Mitchell Jones uses his world class training and skill and his artistic eye to create a beautiful transformation in each patient. Men can take years off their facial appearance through eyelid surgery, extending the results of their procedure beyond just their eyes. Contact Atlanta Plastic Surgery Specialists today to schedule a consultation.
Posted on behalf of Dr. Mark Mitchell Jones, Atlanta Plastic Surgery Specialists, P.C.
Circle Us on Google+