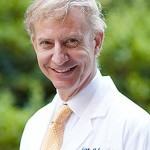 Many people are under the assumption that plastic surgery is only beneficial for women. While it is true that women made up the greatest percentage of cosmetic surgery patients, the percentage of male patients has been on the rise in the last decade. Men care about their appearance, and they often feel just as self-conscious as women do about growing older. One of the most popular cosmetic surgeries for men is neck lift surgery. This surgical procedure can be done as a singular procedure, or it can be combined with a face lift for more dramatic results. Many men are surprised to learn of their options regarding cosmetic surgery, yet they are available and highly effective for creating the desired improvements of their appearance.
Many men find that as they age, the skin of their neck begins to lose its tightness and starts to sag. The "turkey neck" that becomes so loose and sags so severely can often make wearing collared shirts uncomfortable. Wearing a tie often pinches the hanging skin, making it both painful and a nuisance. Excess skin around the jaw and neck can add years to a man's appearance, and it can also cause a man to look heavier than he truly is. Neither of these are appreciated by either the male or female gender.
One of the most desired characteristics of a man's appearance is a defined jaw line, yet heredity, gravity, stress, and environmental conditions often contribute to the loss of definition. A defined jaw adds to the masculinity of the male face and lessens premature signs of aging. A neck lift procedure is very successful in redefining the jaw line that has been lost beneath sagging skin. This procedure can take years off a man's face, restoring the look of youth and energy.
At Atlanta Plastic Surgery Specialists, we understand the great differences between a man's skin and a woman's. Men have thicker skin, muscles, and tissues in their neck than women, as well as having hair follicles that women do not have. A more advanced approach to neck lift surgery is typically needed for men than women in order to take these differences into consideration. Dr. Mark Mitchell Jones leads Atlanta Plastic Surgery Specialists with world renowned training and qualifications as a cosmetic surgeon. His experience and expertise allow him to use his skill to restore masculinity and remove years of aging from the facial appearance. Contact our practice today to learn more about male neck lift surgery and schedule a consultation.
Posted on behalf of Dr. Mark Mitchell Jones, Atlanta Plastic Surgery Specialists, P.C.
Circle Us on Google+