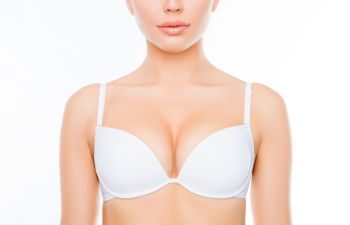 When it comes to reshaping the contour of the breasts, Mastopexy, otherwise known as breast lift surgery, removes excess skin and tightens tissues, providing firmness and a youthful profile. This is great news for women experiencing loss of skin elasticity due to pregnancy, breastfeeding, fluctuations in weight, effects of aging and hereditary factors. In fact, the American Society of Plastic Surgeons reports that breast lift surgeries have outpaced breast augmentation or implant surgery since 2000 at a rate of 2-1.
Given its explosive growth (70% over the last 18 years!), it may appear that breast lift surgery is for everyone. In reality, however, any patient considering a breast lift should have realistic expectations and a complete understanding of both risks and benefits. This is why it's important to be evaluated by a board certified plastic surgeon to determine if the benefits will achieve your goals with minimal or acceptable risks. For those considering a breast lift, the following indications are important to discuss with your surgeon beforehand (according to Medscape):
Any future pregnancies, as these change the shape of the breast.
Patients with capsular contraction of the breasts, which might mean that ptosis (drooping) of the breast is present.
Patients with a high risk of primary or recurring breast cancer.
Patients that have Diabetes, suffer from obesity or have an increased incidence of nipple necrosis (blackening of the nipple due to dead tissue).
Patients who smoke.
Additionally, the American Society of Plastic Surgeons lists the following as additional risks associated with breast lift:
Anesthesia
Hematoma formation
Infection
Poor healing or scarring
Changes in nipple sensation
Breast asymmetry
Breast or nipple necrosis
Fluid accumulation
Deep vein thrombosis
Cardiac complications
Proven Leader In Breast Lift Surgery
When individuals consider having breast lift surgery, they turn to Atlanta, Georgia surgeon, Dr. Mark Mitchell Jones—a proven leader in breast lift surgery. With modern surgical techniques and a sophisticated sense of aesthetics with clear vision, Dr. Jones uses a tailored technique to achieve elegant results for his patients.
To schedule a breast lift consultation, contact Dr. Jones at Atlanta Plastic Surgery Specialists today.
Posted on behalf of Dr. Mark Mitchell Jones, Atlanta Plastic Surgery Specialists, P.C.
Circle Us on Google+