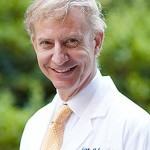 A broken nose is the most common facial fracture, and a very large majority of people in the United States alone have suffered from this injury. Yet, as many people who have been affected by a nasal fracture, over half of them choose not to have any type of repair done. The reasons behind this choice include: thinking that the injury was not that bad, thinking that the injury will simply heal on its own, and simply having an aversion to the doctor. Getting struck on the nose, whether by a propelling object, another person, a door, or in an accident, is not pleasant. It is important to have your nose looked at by a respected doctor soon after the incident to decide if the injury resulted in any significant damage to your nose. For those who have waited – and waited – there is still an opportunity to correct damage. Dr. Mark Mitchell Jones of Atlanta Plastic Surgery Specialists can help those who are unhappy with the appearance of their nose or the frustrations that they have over how it functions.

Nasal fracture repair is a surgical procedure that can repair damage to the nose's appearance and functionality. Hollywood has caused many to scoff at the idea of having a "nose job" simply because of the rich and famous just want a new nose. However, there are valid reasons why nasal fracture repair is an appropriate choice for many people. The nose is a prominent feature of the face as well as an important factor to your breathing ability. Trauma to the nose that has not been properly treated or repaired can leave lasting damage to the sinuses, and it can cause the nose to have an undesired appearance later in life. A fractured nose that was not repaired can develop scar tissue that blocks the sinuses and hinders air flow. An unrepaired nose can also lead to an enlarged bump to grow on the nose, making it appear disproportionate to the face.
It is ideal to have a nasal fracture repaired soon after the incident has occurred, but that does not mean that successful repair cannot be done later in life. Dr. Mark Mitchell Jones is a renowned and experienced plastic surgeon who has the highest qualifications and artistry to perform nasal fracture repair surgery. Dr. Jones not only has the skills and expertise to recreate a beautiful and proportionate nose, but he also has the ability to correct issues that hinder breathing and other sinus concerns.
If you would like to meet with Dr. Mark Mitchell Jones for a consultation regarding nasal fracture repair, please contact Atlanta Plastic Surgery Specialists today.
Posted on behalf of Dr. Mark Mitchell Jones, Atlanta Plastic Surgery Specialists, P.C.
Circle Us on Google+