The Natural Uplift (NU) Facelift
20th July 2018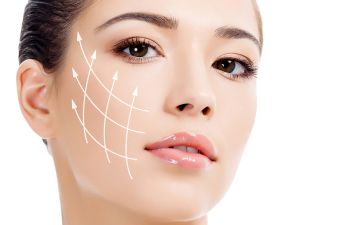 While the goal of facelift surgery is to create a natural, face-lifting result, there are numerous techniques that affect how this is accomplished. For instance, from where to make incisions to how the skin is lifted and pulled makes a difference—both in how the facelift will feel and how long it will last. Thus, having synthesized the best and safest components of the facelift procedure, Dr. Mark Mitchell Jones of Atlanta Plastic Surgery Specialists has developed a natural uplift, or NU facelift. As an innovative method creating an elegant result, the NU facelift is a unique approach to facelift surgery with the least amount of complications such as swelling and bruising.
Though it may appear that a facelift is for anyone hoping to get rid of the telltale signs of aging, this is not true. Dr. Jones finds that patients with a clear understanding of both the possibilities and limitations of facelift surgery benefit the most. Thus, DocShop explains that individuals with the following make the best candidates, and are more pleased with their facelift results:
A good candidate for facelift surgery will retain some skin elasticity, including some natural suppleness and flexibility. In other words, skin must have some ability to conform to its new contour.
A good candidate for facelift surgery has distinct facial features and bone structure that is defined. This provides support for their new results.
A good candidate for facelift surgery should be generally healthy overall. This will ensure that the patient is well suited for surgery, and will be able to heal and recover properly.
Significant Advantages Over Other Facelift Methods
While Dr. Jones performs an array of facelift procedures, including mini-facelifts and combination surgeries combining face and neck lifts, the NU facelift represents a shift from all of the shortcomings associated with other earlier generation procedures. For this reason, the Natural Uplift (NU) Facelift provides significant advantages over other methods.
For additional information regarding the exclusive NU Facelift, contact Dr. Jones at Atlanta Plastic Surgery Specialists today.
Posted on behalf of Dr. Mark Mitchell Jones, Atlanta Plastic Surgery Specialists, P.C.
Circle Us on Google+