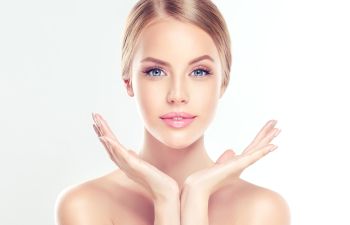 As a prominent feature of the face, when the chin is disproportionate to the rest of the face, it can cause individuals to feel self-conscious about their profile and overall appearance. Thus, to reshape, enlarge or reposition the chin, Genioplasty is a surgical procedure aimed at correcting or augmenting the chin. Generally, one of two types of genioplasty is performed—sliding genioplasty or chin implants. Yet, this depends upon the aesthetic preferences of the patient, as well as the experience of the surgeon. When it comes to perfecting their profile with genioplasty chin surgery, residents in Atlanta seek the expertise of renowned plastic surgeon Dr. Mark Mitchell Jones of Atlanta Plastic Surgery Specialists.
Notably a cosmetic surgery, genioplasty is performed to correct a number of chin abnormalities or deficiencies, some of which are mentioned by Healthline below:
Advancement, or moving the chin forward
Pushback, or moving the chin backward
Side-to-side, which can help correct asymmetrical chins
Vertical changes, such as making the chin longer or shorter
For a patient with retrogenia, or a chin that is pushed too far back, a sliding genioplasty is typically performed. This involves making an incision or cut along the chin bone and moving it accordingly. If the chin is being reduced in size, a wedge of bone may be removed. Subsequently, the newly positioned chin is stabilized with screws or a metal plate.
On the other hand, when the appearance of a chin is weak in relation to the rest of the face, a chin implant is a remarkable technique that involves placing a synthetic implant material into the chin that adheres to the bone. However, in some cases, nonsurgical methods can be used to enhance the appearance and size of a chin through fillers and injectables.
For those considering genioplasty, it is imperative to choose a surgeon with extensive skill and precision, as the chin plays a key role in defining one's appearance.
Atlanta Chin Surgery And Facial Implants Expert
With a thorough understanding of external tissue features and facial bone structure, Dr. Mark Mitchell Jones is a trusted chin surgery and facial implants expert in Atlanta, GA. Yet, his ability to develop personalized treatments and unique surgical outcomes is one reason why patients see him time and time again for their cosmetic needs. If you're thinking about chin surgery or augmentation, contact Atlanta Plastic Surgery Specialists to schedule a confidential consultation with Dr. Mark Mitchell Jones today.
Posted on behalf of Dr. Mark Mitchell Jones, Atlanta Plastic Surgery Specialists, P.C.
Circle Us on Google+