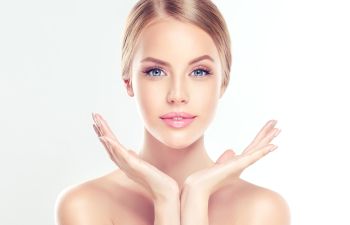 Perhaps you've considered facial rejuvenation, but you are simply not ready for facial plastic surgery or a facelift. As a minimally-invasive injection procedure, fat grafting can restore youthful fullness to the face with very little downtime.
DocShop describes the procedure, which is also referred to as facial fat sculpting and microlipoinjection. It is a versatile method of reestablishing the contours of the cheeks, chin and under-eye area, and can also be used to add volume to the lips. The process begins by obtaining a small amount of excess fat from another area of a patient's body, such as the jowls, abdomen, thighs or buttocks. The fat cells are then isolated and cleaned. Finally, the cells are injected into specific areas of the face through fat cell transplantation.
With age, the face often takes on a tired appearance as smile lines, frown lines and marionette lines become more apparent. For some, hollows in the face will appear under the eyes and beneath the cheekbones, while others will notice depressions in the face from previous scarring and injuries. Individuals with these imperfections are generally good candidates for fat grafting.
Upon learning about fat grafting, perhaps you're wondering about the differences between fat transfer and other popular dermal fillers. The primary difference is that fat obtained for the transfer procedure is autologous, meaning that fat cells used are derived from a patient's own body. This is great news for patients that are allergic or sensitive to foreign agents found in dermal fillers. What's more, the results of fat grafting are long lasting. In many cases, results are permanent and additional treatments are not necessary. This cannot be said of other fillers, as they break down over time.
Expert Fat Grafting in Atlanta
Dr. Mark Mitchell Jones is an industry-leader and trusted source for fat grafting in Atlanta. As an advanced facial cosmetic procedure, Dr. Jones explains that the goal of fat transfer is to produce superior results in folds of the skin and other areas of the face and body.
To learn more about fat grafting, or to schedule your appointment, call Atlanta Plastic Surgery Specialists, P.C. today.
Posted on behalf of Dr. Mark Mitchell Jones, Atlanta Plastic Surgery Specialists, P.C.