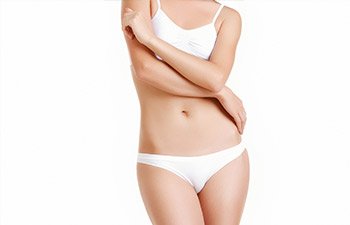 Pregnancy and breastfeeding can do a number on your body and leave you with unwanted results. According to the American Board of Cosmetic Surgery, a mommy makeover is the term used for a personalized set of cosmetic procedures designed to help a woman address common effects of childbearing and aging on the face, breasts, body, and restore or improve her pre-pregnancy appearance. These mommy makeovers can include cosmetic surgery, non-surgical treatments, or a combination of both.
Surgical and Non-Surgical Mommy Makeover Procedures
Dr. Mark Jones of Atlanta Plastic Surgery Specialists, P.C. performs Mommy Makeovers in Atlanta. He specializes in the following procedures that could be included in your mommy makeover:
Surgical Procedures
Breast Augmentation
Breast Lift
Breast Reduction
Tummy Tuck
Liposuction on the arms, thighs, legs, hips, or lower back)
Non-Surgical Procedures
ThermiVa
ThermiSmooth
ThermiTight
Each person has their personal goals with a mommy makeover and Dr. Mark Jones will work with each patient to determine what procedures are best for their desired outcome. The mommy makeover is done as an outpatient procedure with the majority of your recovery at home. Depending on your mommy makeover goals will determine how many procedures it will take to meet your desired outcome. Recovery time will depend on the procedures chosen but typically will be about two weeks with soreness, bruising, and swelling. While you will see immediate results the actual swelling may take six months to a year to fully subside to see the full results.
Experienced Mommy Makeover Plastic Surgeon in Atlanta
If you are ready to restore your body with a mommy makeover and would like more information, call Dr. Mark Jones at Atlanta Plastic Surgery Specialists, P.C. today to schedule your consultation.
Posted on behalf of Dr. Mark Mitchell Jones, Atlanta Plastic Surgery Specialists, P.C.