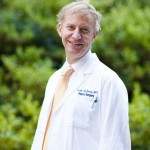 When it comes to your face, it is said that the eyes are the windows to the soul. However, your smile probably says more about you than anything else. A smile that is easily given to others makes people feel that you are friendly, approachable, and confident in your own skin – all qualities that make a great friend, co-worker, employee, neighbor, and acquaintance. While your smile says a great deal about you, it may be saying things that you wish it would not: your age. Over time, the skin around the lips begins to thin, causing wrinkles to form around your smile. The lips also tend to lose their fullness, causing your smile to sag and lose its luster. If your smile is showing your true age, or perhaps making you look older than you actually are, it is time to inquire about Restylane injections. This non-surgical lip augmentation restores the smile's fullness, youthful appearance, and beauty.
The lips are a relatively easy area of the body to enhance without the need to go "under the knife." At Atlanta Plastic Surgery Specialists, Dr. Mark Mitchell Jones offers Restylane injections to provide volume to the lips and decrease the appearance of wrinkles around the mouth. Restylane is made from naturally-occurring hyaluronic acid, and it is effective and safe to use in the human body. Restylane is typically preferred by both plastic surgeons and patients for treating finer lines around the smile because it provides a silk-like result. The solution is injected into the skin with thin needles, and the procedure is done in a single office visit. There is virtually no down time, and patients will notice immediate results.
A youthful, beautiful smile is defined by the following characteristics:
A defined "cupid's bow"
An ideal proportion between the upper and lower lips
Lip fullness and noticeable volume
Smooth, wrinkle-free skin around the lips and mouth
Symmetry from side to side
If your smile shows signs of age from years of smiling, speaking, laughing, chewing, and emotion, please contact Atlanta Plastic Surgery Specialists today. Dr. Jones will be happy to speak with you about your concerns and explain the details about wrinkle treatment with Restylane injectable fillers. We look forward to helping you find your inner confidence.
Posted on behalf of Dr. Mark Mitchell Jones, Atlanta Plastic Surgery Specialists, P.C.
Circle Us on Google+