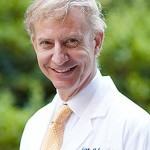 Some scars are often seen as battle wounds with a good story behind it, while others are painful reminders of an accident or incident that left behind too obvious outcomes. Often, the most unwanted or painful scars are found on the face. People often categorize facial scars as deformities, which cause them to feel embarrassed or self-conscious about their appearance. Dr. Mark Mitchell Jones of Atlanta Plastic Surgery Specialists offers exceptional facial scar revision using skin grafts or flaps of skin from other parts of the body and Z-plasty.
The face is generally the first part of the body that people notice and are drawn to. If a bothersome or unsightly scar is present on your face, it can make you uncomfortable in how others perceive you, and it can impact how you present yourself to the world around you. People who feel uncomfortable with their appearance often withhold themselves from others, causing others to feel unwelcome or that they have received a "cold shoulder." If facial scarring has caused you to present yourself in a way that does not reflect who you truly are, perhaps it is time to seek expertise in scar revision.
Dr. Jones is a double board-certified plastic and reconstructive surgeon who has been highly trained and has received extensive experience in facial scar revision. He is not only an expert at using skin grafts, but Z-plasty is a specialized procedure that involves "hiding" a scar using several zig-zagging incisions. This administration of zig-zagging lines makes harsh scar lines nearly invisible.
Not all plastic surgeons use this specialized procedure, but with his extensive training, Dr. Mark Mitchell Jones provides cosmetic scar revision surgery with Z-plasty to patients who qualify for this type of revision. Contact Atlanta Plastic Surgery Specialists today to schedule a private consultation with Dr. Jones. He will meet to discuss the options for cosmetic scar revision and devise a tailored treatment plan that you are comfortable with. Your face is an important aspect to who you are. We look forward to serving you with expert scar revision care.
Posted on behalf of Dr. Mark Mitchell Jones, Atlanta Plastic Surgery Specialists, P.C.
Circle Us on Google+