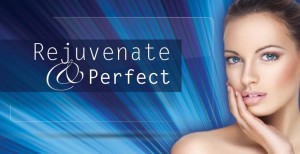 Christmas is right around the corner. That means that Santa and his elves are watching everything you do to see if you should be on the "Naughty" or "Nice" list. Did you know that Santa is very concerned about your skin care routine? Are you doing all can you do to ensure healthy skin?
If not, you might just end up on the "Naughty" list. Read on to find out how you can get back in Santa's good graces.
Are you wearing an effective sunscreen everyday? Do you drink at least eight glasses of water each day? Do you visit your Dermatologist at least once a year to get screened for skin cancer? Are you watching any moles you have on your body and making your doctor aware of any changes? Do you get at least seven hours of sleep on most nights? Are you eating a healthy, well-balanced diet containing plenty of fruits, vegetables and Omega 3 Fatty Acids? Do you apply a daily moisturizer to your skin before going to bed each night? If so, good for you! You will most likely find yourself on the "Nice" list this year. Santa may even bring you some moisturizer in your stocking! However, if you answered no to one or more of these questions, you may wind up on the "Naughty" list. In this case, you can expect a lump of coal in your stocking!
In all seriousness, taking care of your skin is important. Your skin care regiment can have a dramatic effect on your appearance as well as your overall health. If you are not currently doing all you can to take care of your skin, it is never too late to start! Talk to your doctor today about how you can take better care of yourself and your skin.
If you are already taking great care of your skin but are unhappy with your appearance, maybe it is time to schedule a consultation with a board-certified plastic surgeon. This is a great gift you can give yourself this holiday season! An experienced plastic surgeon can recommend the most appropriate treatment or combination of treatments (surgical or non-surgical) to help you achieve your goals. This includes starting a skin care regiment that you can do at home.
Posted on behalf of Dr. Mark Mitchell Jones, Atlanta Plastic Surgery Specialists, P.C.
Circle Us on Google+