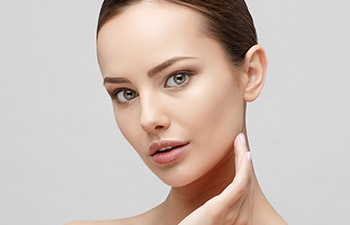 Do you have a skin tag that is a nuisance or one that is irritating your skin? A skin tag is a small, fleshy, benign, stalk-like skin growth that is made up of skin tissue and fat. They are completely harmless, though they can get irritated and inflamed. Common areas for skin tags to appear are places where there is recurring friction, such as the underarm, groin, eyelids, under breasts, or at the base of the neck.
About one in four people have at least one skin tag. While they can happen to anyone, there are a couple of conditions that may increase the prevalence of skin tags:
Obesity – being overweight presents more opportunity for skin to fold and encounter the kind of friction that is associated with skin tags.
Diabetes – studies show a link between skin tags and insulin resistance, though the appearance of skin tags does not always mean diabetes is present.
Skin tags are nothing to worry about, but they can be bothersome. If skin tags are a nuisance and you would like to have them removed, call on Dr. Mark Mitchell Jones of Atlanta Plastic Surgery Specialists. Double board certified, Dr. Jones offers swift, expert removal of skin tags right in the comfort of our Atlanta office. With state-of-the art equipment and techniques, patients experience minimal discomfort and can resume normal activities immediately. The removal procedure will be determined by Dr. Jones at your consultation. A local anesthetic is often used and the procedure may be performed by freezing with nitrogen or snipping with a sterile instrument.
Once removed, a small scab may form and leave a red area that will subside over time. Immediately following the procedure, the caring team at Atlanta Plastic Surgery Specialists will give you aftercare instructions to help you clean and tend to the area to avoid infection. Skin tags don't often return when removed, but new tags may emerge in the future. To learn more or schedule a consultation, call us today.
Posted on behalf of Dr. Mark Mitchell Jones, Atlanta Plastic Surgery Specialists, P.C.
Circle Us on Google+