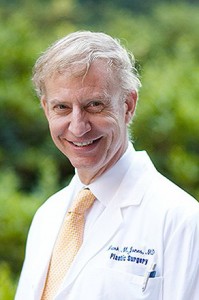 A recent study conducted by plastic surgeons at Vanderbilt University Medical Center and presented at the American Society of Plastic Surgeons' annual scientific meeting in Chicago found that senior citizens are at no higher risk from complications from cosmetic surgery than younger patients. The study was conducted in collaboration with CosmetAssure insurance company, which gathers information on cosmetic surgery complications based on claims filed across the country. The goal of the study was to identify any significant differences in the outcomes of cosmetic procedures between older patients and younger patients. The doctors analyzed data from more than 129,000 patients during a five-year period.
Their database included more than 6,700 elderly patients with an average age of 69. The younger patients that were included in the study had an average age of 39.
In analyzing the data, researchers found that the rate of postoperative complications after cosmetic procedures among elderly patients was 1.94% compared to 1.84% for the patients in the younger group. This was despite the fact that the older population had higher rates of other health factors such as Diabetes and higher average body mass index (BMI). The surgeons also examined data from patients of a more advanced age and found that there was no significant difference in complications in patients over the age of 80 undergoing cosmetic surgery when compared to younger patients. Of the 180 octogenarian patients, the average age was 82.
The procedures studied ranged from facelifts to liposuction. Among these procedures, there was just one that showed a statistically significant higher rate of complications among the elderly patients: adominoplasty. With adominoplasty, the rate of complications was 5.4% for older patients as compared to 3.9% for the younger group.
According to Max Yezhelyev, M.D., Ph.D., the author of the study and a plastic surgery resident at Vanderbilt, "Similar outcomes of cosmetic surgery in younger and older patients have never been shown before on such a large scale." He went on to say that, "Our study demonstrated that patients over 65 can safely undergo cosmetic procedures with a complications rate similar to younger patients when surgery is performed by a board-certified plastic surgeon."
Posted on behalf of Dr. Mark Mitchell Jones, Atlanta Plastic Surgery Specialists, P.C.
Circle Us on Google+