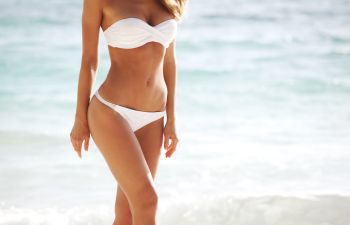 The past few months have been a roller coaster of emotions. The fear of COVID-19, and the unprecedented steps that state and federal administrations have had to make, have taken their toll on the financial and emotional well-being of so many. More and more people are telecommuting, which means more of us have time at home. If you have been contemplating cosmetic surgery, now may be the perfect time to make the jump!
More Time to Heal
Time is usually the biggest obstacle many of us face when it comes to our decision-making. If there is a positive side to the coronavirus epidemic, it is that most of us have more time to do things than usual. Between full-time jobs, shuttling kids to and from school and sporting events and fulfilling our other duties, it is easy to put off those things we would really like to do. The recovery time necessary after a cosmetic procedure is the main reason people delay scheduling surgery. Since we are now home more, it is the perfect time to schedule the procedure of your dreams.
Safety First
Dr. Jones and the staff at Atlanta Plastic Surgery Specialists, PC take your health and safety seriously. Rest assured that all precautions are being taken to protect you while you are in the office. If you have any questions regarding our steps in preventing the spread of COVID-19, please do not hesitate to ask. We are committed to working with you to calm any fears you may have.
Take Care of Yourself
You work hard to take care of others. It is the perfect time to dedicate some attention to yourself. If you have been considering cosmetic surgery, call today to schedule a consultation. Dr. Mark Mitchell Jones and his staff are ready to turn your dreams into a reality.
Posted on behalf of Dr. Mark Mitchell Jones, Atlanta Plastic Surgery Specialists, P.C.