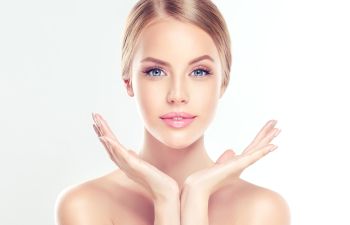 Radiofrequency (RF) technology to fight our aging process sounds like something from the future. Fortunately for us, this technology is available now and has been around for years. THERMI procedures are minimally or non-invasive and done in a doctor's office. You are on your way home with no downtime in less than 2 hours depending on your procedure. THERMI procedures use radiofrequency to produce heat to your targeted areas. The lower frequency of RF can target deeper skin cells to help improve overall look and structure of your skin. Dr. Mark Jones and his team at Atlanta Plastic Surgery Specialists, P.C. can assist you with three THERMI procedures (ThermiVa, ThermiSmooth and ThermiTight).
ThermiVa: ThermiVa will help vaginal rejuvenation whether you are experiencing changes after childbirth or menopause. The ThermiVa probe will gently heat the tissue to tighten the vaginal muscles. You may notice change after one treatment but three treatments is the recommended amount to notice the greatest level of change.
ThermiSmooth: ThermiSmooth helps with the appearance of aging skin and can target areas of the face and body. The ThermiSmooth device uses circular motions to stimulate collagen or smooth out cellulite in the targeted areas. Areas of the face include- forehead, eyes, cheeks, mouth, and neck. Areas of the body include- chest, breasts, arms, abdomen, back, hips, buttocks, thighs, knees, calves, and ankles. The recommended amount of treatments will depend on the targeted areas.
ThermiTight: ThermiTight helps with loose sagging skin. Areas that can benefit from ThermiTight are neck, breasts, arms, abdomen, thighs, and knees. ThermiTight is a minimally invasive procedure with local anesthesia. A probe is used to heat the area underneath the skin to tighten and smooth out the skin for a more youthful appearance.
Dr. Mark Jones will sit with you to discuss the areas you wish to target and determine your personalized treatment plan.  If you are in the Atlanta area, contact Dr. Mark Jones for all your ThermiVa, ThermiSmooth and ThermiTight procedures and be on your way to a more youthful appearance.
Call Atlanta Plastic Surgery Specialists, P.C. today to schedule your consultation and begin your THERMI journey.
Posted on behalf of Dr. Mark Mitchell Jones, Atlanta Plastic Surgery Specialists, P.C.