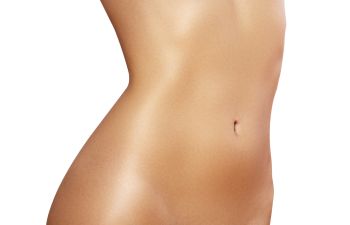 The older you get, the more challenging it is to keep your youthful appearance. Collagen reduction begins after the age of 20, and you start to lose approximately 1% of your collagen production each year. This slowdown accounts for the fine lines and wrinkles that begin to appear around the age of 30. Elastin also begins to break down. Between the two, your aging skin can begin to sag, and by the time you reach your 50s and 60s, the person looking back at you in the mirror may be nearly unrecognizable.
Loose Skin Woes
Weight loss, especially when it is fast, can also be a problem for skin. The younger you are and depending on how much weight you lose and how fast, your skin may shrink to your new figure. Older adults and those who lose large amounts of weight often have a problem with sagging skin as they reach their weight loss goal.
In some instances when there is a massive weight loss, tightening the skin may require surgery. If that is not the case, there is an efficient, less invasive procedure that can be used. THERMI treatments can provide skin tightening without major surgery. For most individuals, the down time is minimal. Wonderful for chicken-skin neck and bat-wing arms, ThermiTight® treatments do not take much time at all. Another advantage is that they are painless.
Rejuvenate Your Looks
You have worked hard to lose the extra weight. For older adults, this is no small feat. So, when weight loss results in a wrinkled, older-looking neck and upper arm batwings, you may feel let down. ThermiTight can restore your good feelings by tightening that skin and giving you a more youthful appearance.
THERMI treatments can be used on almost any area of the body to promote new skin cell growth. Your skin will feel firmer and look smoother as elastin and collagen are stimulated to higher levels of production.
Find out more about THERMI treatments when you schedule an appointment for with Dr. Jones for consultation. Tighten up that loose skin painlessly and look your best.
Posted on behalf of Dr. Mark Mitchell Jones, Atlanta Plastic Surgery Specialists, P.C.