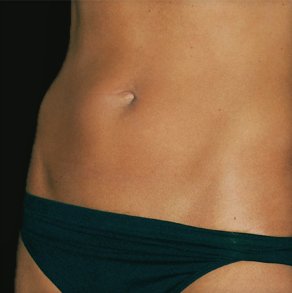 An abdominoplasty, better known as a Tummy Tuck, is a surgery done to flatten the abdomen by removing extra fat and skin, as well as tightening the muscles in the abdominal wall. Many women suffer from loose skin and muscles after pregnancy or dramatic weight loss. Many men also have a lack of tone in their abdomen after weight loss or a long period of inactivity. At Atlanta Plastic Surgery Specialists, Dr. Mark Mitchell Jones is the trusted source for tummy tuck surgery.
This surgical procedure is highly effective for shaping and sculpting the abdomen and waist for a more slimmed down physique. While this procedure will require a healthy diet and active lifestyle in order to sustain results, many people across the United States have benefited both physically and emotionally from a tummy tuck.
Many people try and try to sculpt their mid-section with sit-ups, planks, and other exercises that target their abdomen muscles without achieving the results that they hope for. The abdominal muscles are very difficult for many people to sculpt. This can be especially true for women who have had multiple pregnancies or who gained a good deal of weight throughout pregnancy. People who have also lost a significant amount of weight also tend to have a difficult time "finding their abs." For some, the muscles have just become too weak and/or stretched out to recover; for others, excess skin is the cause of not seeing definition in their abdomen.
If you have decided that you wish to have a tummy tuck to improve the appearance and definition of your abdomen, contact Atlanta Plastic Surgery Specialists today. Dr. Mark Mitchell Jones has the expert skill and knowledge to provide his patients with the results they desire.
Posted on behalf of Dr. Mark Mitchell Jones, Atlanta Plastic Surgery Specialists, P.C.
Circle Us on Google+