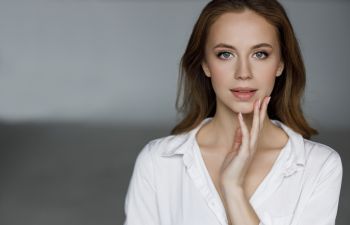 Some of the main reasons that people avoid plastic surgery are the connotations with scalpels, scars and a prolonged recovery. These issues largely relate to more complex procedures. When it comes to minimally invasive solutions, you will likely leave the offices of Dr. Mark Jones on the same day and be ready to face the world.
Minimally invasive does not necessarily mean no pain or downtime. However, the label is useful in describing procedures that are less intrusive. There are also non-surgical procedures, which include injectable solutions such as Botox® and facial fillers.
Minimally Invasive Plastic Surgery
There are several factors which may indicate that plastic surgery is minimally invasive. Targeting specific areas with precision tools can reduce the need for large incisions, while also reducing the risk of tissue damage. Certain liposuctions are considered minimally invasive, as only small amounts of fat are removed. This also typically results in the reduction or elimination of scarring.
While pain levels are a good indication of whether a procedure is invasive or not, many patients are more focused on recovery times. If you can return to everyday activities right after treatment, you have gone through a minimally invasive procedure. However, a short period of downtime does not make a treatment complex and invasive.
Are you afraid of needles? Procedures that require injections only are labeled as non-surgical. You may also see such treatments labeled as minimally invasive. In this case, the terms are interchangeable because some patients may consider the use of needles mildly traumatizing.
Plastic Surgery Consultation in Atlanta
As with all language, general labels are used to help provide further convey information to the reader or listener. If you are ever unsure about a plastic surgery treatment, attending a consultation with Dr. Jones is the best way to achieve clarity. During this appointment at his Atlanta offices, you will have the opportunity to ask questions and ease any distress.
To learn more about minimally invasive plastic surgery treatments in Atlanta, reach out to Dr. Mark Jones today. We can arrange a consultation where you will gain insight into what is involved in any recommended procedures.
Posted on behalf of Dr. Mark Mitchell Jones, Atlanta Plastic Surgery Specialists, P.C.