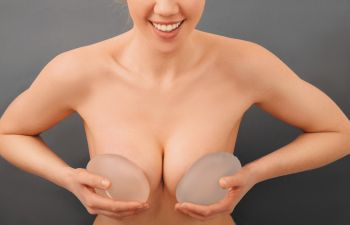 If you are unhappy with the size and shape of your breasts, breast augmentation can be an ideal solution. This minimally invasive procedure can help you boost your self-confidence about your appearance. Getting cosmetic surgery is a critical decision, and not to be taken lightly. Gathering the right information can help you make the best informed decision. Here are a few things you may want to consider before making a decision to get breast implants.
Overall Health Condition
In order to be considered an ideal candidate for breast augmentation, you need to be in good overall health with minimal risk of developing complications during the procedure. During a consultation appointment, the surgeon will ask about your medical history and any current medications you are taking. If you are overweight or a smoker, you may need to address these issues before you are approved.
Expectations with Breast Augmentation
You may want to consider the expectations you have regarding breast augmentation. The size of your body frame can determine the size of the implants you can have. If you choose larger implants and have a small frame, it can affect your posture and may not look the way you want. You can discuss with your surgeon the reasonable expectations you can have with this cosmetic procedure during your consultation appointment.
Future Pregnancy and Weight Loss
If you plan to become pregnant in the future, it can affect the appearance of your breast augmentation. Both pregnancy and weight loss can result in stretching or retracting of the breast tissue, leading to the need for future surgeries. While not guaranteed, you may still be able to breastfeed after the surgery. You may want to note that it can take up to a year to see the full results of the procedure.
Is Breast Augmentation Right for You?
Breast augmentation can be a safe and effective procedure to help you boost your self-confidence. Dr. Mark Jones at Atlanta Plastic Surgery Specialists is an experienced surgeon who can help you look and feel your best. Call for a consultation appointment to determine if this procedure is right for you today.
Posted on behalf of Dr. Mark Mitchell Jones, Atlanta Plastic Surgery Specialists, P.C.