What You Will Learn from a Plastic Surgery Consultation
26th January 2023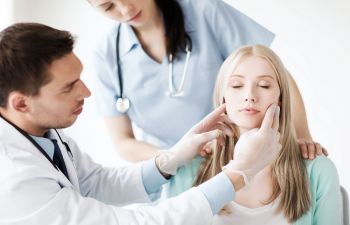 Before you decide on undergoing plastic surgery procedures, a consultation is recommended. This is your opportunity to learn about different treatment options and potential outcomes. You will also receive expert guidance from an experienced surgeon.
Dr. Mark Jones is a double board-certified plastic surgeon with a long list of credentials. Over his 20 years studying and working in the fields of facial reconstruction and physiology, he has collaborated with some of the most renowned specialists in the world.
When you visit Dr. Jones at his Atlanta offices, you will benefit from his wealth of experience in performing both traditional and modern innovative procedures. As a plastic surgeon who values a compassionate approach to treatment, Dr. Jones is perfectly positioned to create positive and life-changing experiences for every patient.
Tailored Plastic Surgeries
Forget the notion of "one-size-fits-all" plastic surgery. You deserve to achieve your goals on your own terms. During your consultation, Dr. Jones will assess various factors that could influence your treatment choices. A combination of techniques can overcome any obstacles you may encounter due to these factors.
Facelifts, sculpting, liposuction and other procedures come together to create an overall aesthetic. Not all plastic surgeons are capable of delivering excellent results like Dr. Jones. Having worked and trained all over the world, Dr. Mark Mitchell Jones continuously strives to perfect his craft. The first step in the process is attending a consultation in Atlanta, Georgia.
Treatment & Recovery Education
The decision to engage with plastic surgery may raise questions and concerns for you. Time away from family and work is a major consideration. Each procedure will result in a period of healing which can range from a day to a several weeks. Our team will provide you with all the information needed to plan around your treatment.
Dr. Jones and his experienced staff believe in providing essential aftercare. This may come by way of education or follow-up appointments when needed. We are always available to answer any questions you may have related to treatment and recovery.
Set up a consultation with Dr. Mark Mitchell Jones at his Atlanta offices today to start your journey.