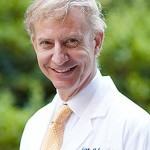 Dr. Mark Mitchell Jones leads Atlanta Plastic Surgery Specialists as a renown plastic surgeon. His credentials far surpass most surgeons, and have gained him the respect of doctors world-wide who look to Dr. Jones as a plastic surgeon with the skills, knowledge, and experience of a surgeon who others look to and hope to follow.

Dr. Mark Mitchell Jones has studied all over the world to achieve his status of a truly specialized and extremely qualified plastic surgeon. Below are his achievements:
Pre-med at Emory University in Atlanta
Received a Rotary Scholarship
Outstanding achievements at the Medical College of Georgia
Outstanding achievements at the University of Canterbury in New Zealand
The Honours School of Physiology in the Medical School at Oxford University, England
Completion of his MD at the Medical College of Georgia, earning four degrees in four years
Twelve years of surgical training at the medical University Hospital in Charleston, SC, and Baltimore, MD; John Hopkins Hospital, where Dr. Jones became a faculty member and was active in teaching and directing surgical residents; finally, his twelve years were completed at the renowned Plastic Surgery program at Stanford University in California, where plastic surgery pushed innovation with the culture's fascination with youth and appearance.
A Fulbright Fellowship in Paris, France, with Dr. Paul Tessier, Dr. Yves Illouz, Dr. Vladimir Mitz, Dr. Renee Malik, Dr. Dardour, and Dr. Jost.
Dr. Mark Mitchell Jones obtained 21 years of training at the leading centers of plastic surgery in order to become a trusted and renown expert in his field. His dedication to his training and specialties have made him one of the world's most trusted names in plastic surgery.
Dr. Jones is proud to call Atlanta the home for his family and his practice. If you are interested in any type of plastic surgery, please contact Atlanta Plastic Surgery Specialists. Dr. Mark Mitchell Jones is here to serve you with excellence.
Posted on behalf of Dr. Mark Mitchell Jones, Atlanta Plastic Surgery Specialists, P.C.
Circle Us on Google+