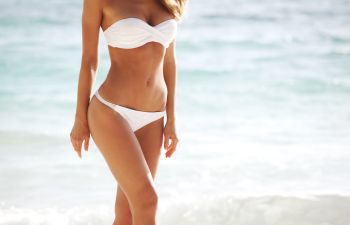 How you view your body is an essential factor in levels of confidence, self-esteem and personal achievement. For many Atlanta residents, unflattering comments can throw up barriers or result in feelings of negativity. Plastic surgery is often viewed as a solution based on ego, but nothing could be further from the truth in most cases.
Body augmentations provide a pathway to empowerment for many of the patients at Atlanta Plastic Surgery Specialists. It is not about looking good for others, but rather, improving how you feel about yourself. If you have tried every exercise regimen and diet without success, Dr. Mark Jones may have alternative solutions for better aesthetics.
Body Sculpting
There are so many factors that can lead to a body shape that doesn't reflect how you feel inside. Wrinkles, folds, fat and loss of collagen can combine to make changing your outward appearance all but impossible without intervention. This is an issue that Dr. Mark Jones often encounters at his Atlanta offices.
It is possible to sculpt the body to help you achieve your aesthetic goals. You can still exercise and diet, while receiving a confidence boost with the help of plastic surgery. From liposuction to breast augmentation, there are countless techniques to address undesirable features.
Atlanta Plastic Surgery Consultation
If you are considering body sculpting to improve your confidence, Dr. Mark Jones can provide excellence in consultation. The benefit of speaking to an experienced plastic surgeon in Atlanta is that you can access patient-guided treatment. At Atlanta Plastic Surgery Specialists, we can provide advice that will empower you to make the right treatment choices.
Call today to learn more about body sculpting procedures at Atlanta Plastic Surgery Specialists. We look forward to helping you regain lost confidence in a way that is conducive to your lifestyle and values.
Posted on behalf of Dr. Mark Mitchell Jones, Atlanta Plastic Surgery Specialists, P.C.