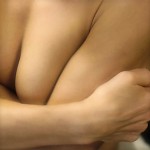 Perhaps no other time during the year do women feel more self-conscious about the size of their breasts than during the summer months. During the summer, clothes become smaller and reveal more skin and cleavage – leaving women who are small chested at a seemingly disadvantage.
Despite the abundance of sunlight and vitamin D throughout the summer months, many women experience feelings of depression and low self-esteem because of how they feel about their bodies and the exposure that their bodies get.
Spring and summer months are common times for women to choose breast augmentation surgery. They notice other women at the beach, at the pool, at the mall – everywhere – flaunting their large breasts, and they are dissatisfied with their smaller breasts. Many women report feelings of low self-esteem being one of the biggest contributing factors to their desire to undergo breast augmentation surgery.
Clothes are made to fit a woman very specifically. They are cut on a female bias, with an hourglass shape built into the cut of most shirts, blouses, and dresses. Women who have a small chest often find that they have a very difficult time "filling out" the upper portion of their clothes even if the bottom portion fits perfectly. Bathing suits are another clothing article that can bring forth feelings of anxiety. Almost all bathing suits are cut to reveal some sort of cleavage, yet women who do not have much breast tissue find it difficult to fill out their bathing suit tops and/or feel self-conscious bringing even more attention to their small breasts.
At Atlanta Plastic Surgery Specialists, we understand how the size of your breasts and your self-esteem correlate to one another. If you are left feeling self-conscious about the small size of your breasts, please contact our office to learn more about breast augmentation surgery and if it can help you find the confidence that you are looking for. Dr. Mark Mitchell Jones has been helping women find their confidence for many years, and he has the ability to provide an artist's eye to developing a natural and beautiful shape to a woman's breasts. Rarely does Dr. Jones carry out extreme breast augmentation procedures because he desires to help women feel beautiful inside and out. We look forward to serving you and helping you find your best self.
Posted on behalf of Dr. Mark Mitchell Jones, Atlanta Plastic Surgery Specialists, P.C.
Circle Us on Google+