Alpharetta Breast Augmentation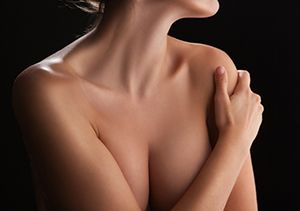 Women desire full, voluptuous breasts. Whether you were shorted through genetics or you want to achieve the breasts of your youth, Dr. Mark Mitchell Jones can help if you live in Alpharetta. Advanced techniques used by Dr. Jones at Atlanta Plastic Surgery Specialists can help you achieve the full breasts you would prefer with scarless breast implants.
There are many reasons you may be considering breast implants. It is a very personal decision and one that can impact much more than just your appearance. Changing the size or shape of your breasts can enhance your figure, balancing your proportions. For some women, breast augmentation can finally give them the curves they have desired to feel comfortable wearing certain clothes. When you feel good about the way you look, it gives you confidence that can enhance every aspect of your life. If a change in your breasts can help improve your self-esteem and confidence, it is worth the investment.
Dr. Mark Mitchell Jones has dual board certifications from the American Board of Plastic Surgery and the American Board of Otolaryngology. His over 20 years of experience in the field of plastic surgery and extensive training have allowed him to perfect his techniques for breast augmentation with superior results. Using the latest surgical advances and methods, Dr. Jones offers our clients beautiful, lasting breast implants that can have a positive impact on their appearance and self-esteem.
Advanced No-Scar Breast Implant Procedure
When considering breast implant surgery, it is vital to understand the differences available in surgical techniques. No two breast augmentation surgeries are the same; the methods used can greatly impact the results. Dr. Jones uses a "no scar" method or invisible scar technique (IST). Using IST and an enhanced method for 100 percent muscle coverage of the breast implant creates stunning results for our patients.
IST is an advanced surgical component that hides the scar when performing breast implant surgery. Dr. Jones learned this specialized technique when training at Stafford University and in Paris, France. In most cases, the scar is so well hidden that even Dr. Jones cannot see it once it has healed, even when he knows exactly where it should be located. This leaves a smooth, scarless surface of the breast for a more natural appearance.
In addition to the "no scar" method, Dr. Jones carefully places breast implants under the muscle and fascia so it is completely covered. This offers better support for long-lasting results. The implant is undetectable using this method and is unlikely to droop or sag like other breast augmentations. The appearance and feel are natural, with less chance of needing repairs done to the breast implants in the future.
Breast augmentation can have a wonderful effect on how you look and feel. Our breast implant patients have expressed what a change this surgery has made in their lives. Whether they regained perky breasts later in life for a more youthful appearance or finally have a balanced body with breasts that match their personality, our patients are overwhelmingly happy with their decision to undergo augmentation. Many tell us their only regret is that they did not seek the services of Dr. Jones sooner in their life.
If you live in Alpharetta and are considering breast augmentation, do not choose a surgeon without first consulting with Dr. Mark Mitchell Jones at Atlanta Plastic Surgery Specialists. This is an important step and you deserve to have the best plastic surgeon to complete your breast transformation. Contact our office today to schedule a consultation to learn about our advanced options in breast implant surgery.