Atlanta Body Contouring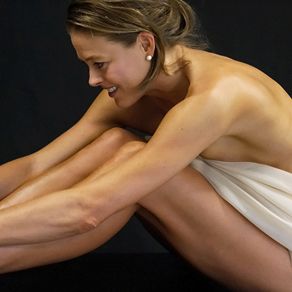 Dr. Mark Mitchell Jones of Atlanta Plastic Surgery Specialists is a gifted and experienced plastic surgeon and a proven leader when it comes to body contouring. With over 20 years of first class education and training, Dr. Jones' qualifications and experience in cosmetic and reconstructive plastic surgery are unparalleled. As a double board certified plastic and reconstructive surgeon, he is highly qualified to offer a full range of body contouring procedures including the following:
Georgia Body Contouring Plastic Surgeon
For a body contouring plastic surgeon you can trust, turn to Dr. Mark Mitchell Jones and the caring team from Atlanta Plastic Surgery Specialists in Atlanta, Georgia. Surgical body contouring can restore a balanced look to the body by tightening the abdominal area, sculpting the buttocks, or slimming the hips, thighs, or arms for a fitter look.
If you have lost significant weight from dieting, exercise, or bariatric surgery (gastric bypass surgery), you are probably wondering what to do next to achieve the slim body that you want. Now that the weight and fat are gone, you may have excess skin that needs to be removed before your desired look can be achieved. Excess skin must be surgically removed; you cannot exercise it away. Dr. Mark Mitchell Jones is experienced in removing excess skin and fat after weight loss to complete a natural and healthy look for you. This empowering, often life-changing, procedure can help you regain confidence and poise. After body contouring, you will have a slimmer profile, and your clothes will fit and look better.
Although body contouring surgery will create some scars, you can rest assured that Dr. Jones is skilled at minimizing the appearance of scars. He prepares for and performs his surgeries in meticulous detail and carefully places the scars where they are inconspicuous, if possible. If treated correctly, these scars will fade over time. On the other hand, most gastric bypass patients find that some scarring is a small price to pay for the powerful benefits of the surgery.
Body contouring procedures vary from person to person, but often a hospital recovery is required after the general anesthetic. Dr. Jones will discuss your concerns with you and explain the details of body contouring plastic surgery. There are several options to consider, including which plastic surgery procedures are needed to achieve what you want. Dr. Jones performs correctional body procedures on loose or fatty tissues around the abdomen, thighs, arms, or the buttocks. He draws on his immense know-how in various plastic surgery procedures to put together patient-specific solution. Various procedures, either isolated or combined with liposuction, can be appropriate.
If you are interested in body contouring, Dr. Jones will work with you to determine a surgical plan that best suits your needs to create the results that you desire. Please contact our Atlanta Body Contouring Surgeon today to schedule a consultation or for more information about body contouring after massive weight loss.