Atlanta Tummy Tuck – Abdominoplasty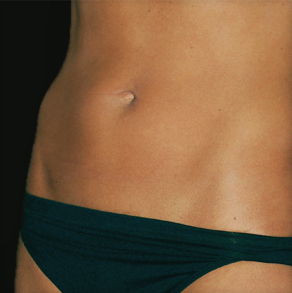 Atlanta Plastic Surgery Specialists in Atlanta, Georgia is your trusted source for tummy tuck or abdominoplasty surgery. The tummy tuck, also called abdominoplasty, is a popular cosmetic body surgery procedure. Both men and women find that a tummy tuck can be an effective tool for shaping and sculpting the abdomen and the waist for a better appearance and improved self-esteem.
Sometimes no amount of diet and exercise can create a flat tummy. Abdominoplasty tightens the abdominal muscles and removes the excess fat and skin from the stomach area to create a tighter, slimmer, and a smoother belly. If, like many other patients, you are interested in an overall body rejuvenation, a tummy tuck can be combined with other procedures such as liposuction or breast augmentation for a more attractive figure on the whole.
Patients choose abdominoplasty for a number of reasons, including the following:
Excess abdominal skin following weight loss
Weight gain (beer belly or spare tire) from lifestyle choices
Abdominal fat that is resistant to diet and exercise
Stretched stomach muscles and skin from pregnancy
Desire for a thinner overall profile
Desire to look younger and more fit
Desire to fit into clothes better
Tummy tuck surgery can be done for cosmetic or rehabilitative reasons. Repair is carried out on the skin, muscle, and fat layers. Liposuction is almost always done in conjunction with the abdominoplasty. Dr. Jones performs six distinct variations of abdominoplasty, depending on the needs and desires of the patient. They range from a no incision type surgery to a total body, or circumferential, abdominoplasty.
Georgia Abdominoplasty Surgery
Georgia surgeon, Dr. Mark Mitchell Jones, is a double board certified plastic and reconstructive surgeon with over twenty years of experience performing abdominoplasty surgery. During this time, he has mastered the art of this advanced procedure. Since training a year in Paris with the inventor of liposuction, Dr. Yves Illouz, Dr. Jones has developed expert skill and know-how in six distinct techniques to accomplish abdominoplasty, and has come up with his own "No-Drain-No-Pain" tummy tuck technique. This innovative technique serves to address the complications that can occur from moving excess fat from the abdominal area while at the same time optimizing the final look and feel.
If you would like to get more information about a tummy tuck or abdominoplasty or if you would like to schedule a consultation with Dr. Jones, please contact our Atlanta Tummy Tuck-Adbominoplasty Specialists today.
We provide tummy tucks for patients all over the Metro Atlanta area including: