Atlanta Liposuction or Lipoplasty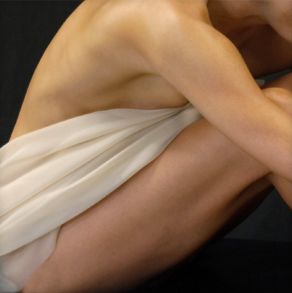 Dr. Mark Mitchell Jones of Atlanta Plastic Surgery Specialists is an experienced and highly skilled plastic surgeon offering expert Liposuction or Lipoplasty to patients in Atlanta, Georgia and throughout the United States. Liposuction, also called liposculpture or lipoplasty, is the most popular body surgery procedure to fine-tune the body by removing fat from localized areas resistant to dieting and exercise. Over the years, liposuction has been proven to be a safe and effective way to permanently remove the unwanted fat cells. Unlike dieting, which reduces the size of the fat cells, fat removal through liposuction is permanent, because it actually removes the fat cells from the body. Dr. Jones is an Atlanta liposuction expert.
Both men and women find that liposuction can be an effective tool for shaping and sculpting their bodies for a better appearance and improved self-esteem. This technique is used to contour the thighs, hips, buttocks, arms, knees, ankles, and especially the abdominal area. Atlanta liposuction specialist Dr. Mark Mitchell Jones also uses liposuction routinely in conjunction with a facelift to sculpt away fat from cheeks, chin, and neck areas. Liposuction is performed using either a general or local anesthetic, depending on the areas involved and the amount of fat to be removed.
Georgia Liposuction Plastic Surgeon
If you are searching for an experienced and qualified Atlanta liposuction plastic surgeon, you can turn to Dr. Mark Mitchell Jones and the caring team from Atlanta Plastic Surgery Specialists. Since training a year in Paris in the mid 1980s with the inventor of liposuction, Dr. Yves Illouz, Dr. Jones has achieved a high level of excellence in the art of liposuction. Atlanta liposuction expert Dr. Jones has refined his skills, sophisticated his aesthetic assessment, and mastered the various techniques to be able to achieve any desired contouring objective. He calls the combination of the liposuction techniques he uses in his approach the Jones/Illouz liposculpture, in honor of his teacher in France.
If you are interested in liposuction, please contact our Atlanta Liposuction or Lipoplasty Surgeon today to schedule a consultation. During your consultation, Atlanta liposuction expert Dr. Jones will discuss your concerns with you and explain the details of liposuction cosmetic surgery. There are several options to consider, including whether or not it makes sense to perform another body procedure at the same time. Dr. Jones will work with you to determine a surgical plan that best suits your needs to create the results that you desire.
We provide liposuction and liposculpture for patients all over the Metro Atlanta area including: