Why Choose Atlanta Plastic Surgery Specialists?
Welcome to Atlanta Plastic Surgery Specialists. Located in Atlanta, Georgia, we serve patients from all over the United States and the world with premier plastic and reconstructive surgery procedures and services, as well as non-surgical cosmetic procedures. Our Atlanta plastic surgery practice features an experienced and renown plastic surgery specialist, Dr. Mark Mitchell Jones. With over 20 years of first class education and training, Atlanta plastic surgeon Dr. Jones' qualifications and experience in cosmetic and reconstructive plastic surgery are unparalleled. With double board certification by The American Board of Plastic Surgery and the American Board of Otolaryngology (ear, nose, and throat: ENT), Dr. Jones is uniquely skilled in enhancing both the aesthetic features and the natural functionality of the body.
Unlike most Atlanta plastic surgeons that focus either on the aesthetic or on the internal functions, often at the expense of the other, the breadth and depth of Dr. Jones' training allows him to optimize both the external and the internal elements in his surgeries. His unmatched skill and mastery of both the aesthetic and the functional sides of surgery has helped him to develop his own proprietary methodologies that result in the longest lasting outcomes and minimize scarring for his patients. As a dedicated Atlanta plastic surgery and reconstructive surgeon, Dr. Jones considers each individual as a beautiful work of art and creates extraordinary results that look natural and elegant on both the inside and the outside. If you are looking for the best in Atlanta plastic surgery, you are in the right place.
Double Board Certified Atlanta Plastic Surgeon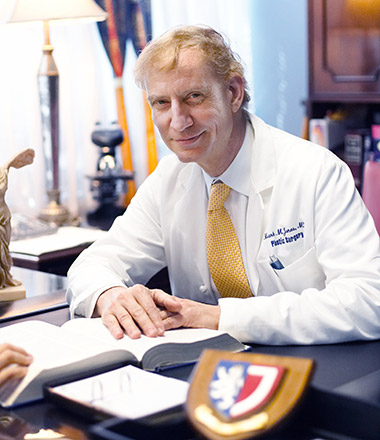 Dr. Mark Mitchell Jones of Atlanta Plastic Surgery Specialists is a double board certified plastic surgeon you can trust to provide expert, compassionate plastic and reconstructive surgical care. He is a talented Atlanta plastic surgeon with unmatched credentials. Here are some highlights:
Stanford University; Plastic Surgery Residency
Fulbright Fellowship in Plastic Surgery in Paris, France
The Johns Hopkins University; Residency in ENT and Facial Plastic and Reconstructive Surgery
Oxford University, England; Bachelor's and Master's in Medical Physiology/Research
University of Canterbury, New Zealand; Medical Business Administration
Medical College of Georgia; Medical Doctor (MD)
Emory University; Bachelor's in Chemistry and Pre-Med