Atlanta Breast Surgery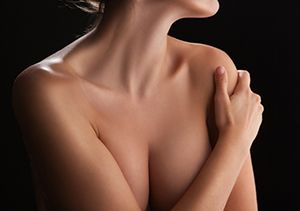 Atlanta Plastic Surgery Specialists in Atlanta, Georgia is your trusted choice for breast surgery. For many women, breast surgery can have a huge and sometimes unexpected impact on their lives. Breast surgery can change the way you view yourself and increase your confidence and poise, thus changing the way even others see you. However, the single most important factor in the success of breast surgery is the surgeon you select.
Our surgeon, Dr. Mark Mitchell Jones, is a double board certified plastic and reconstructive surgeon with extensive training and experience performing breast surgeries. By combining modern surgical techniques with his sophisticated aesthetic sense and a clear vision of what is possible and appropriate for each individual, he is able to achieve elegant results for his patients.
Dr. Jones' extensive and often paradigm-shifting training in Paris, France, and at top programs at Oxford, Stanford and Johns Hopkins Universities has given him authority and unusual expertise in breast plastic surgery. As such, he is highly qualified to perform the following surgeries:
Dr. Jones' unmatched skill and mastery of both the aesthetic and the functional sides of surgery has helped him to develop his own proprietary methodologies that result in the longest-lasting outcomes and minimize scarring for his patients. As a dedicated plastic and reconstructive surgeon, Dr. Jones considers each individual as a beautiful work of art and creates extraordinary results that look natural and elegant on both the inside and the outside.
Georgia Breast Plastic Surgeon
If you are looking for a plastic surgeon you can trust to provide breast surgery with elegant results and minimal scarring, you can turn to Dr. Mark Mitchell Jones of Atlanta Plastic Surgery Specialists. Dr. Jones is a recognized leader in the field of breast plastic and reconstructive surgery, therefore, our practice caters to patients from out-of-town. If you are traveling to Atlanta for your surgery, we will be happy to assist you in any way we can to make your visit as relaxing and as enjoyable as possible. Please click on the links below to get helpful information regarding nearby hotels and restaurants:
To get more information about breast surgery or to schedule a consultation with Dr. Jones, please contact our Atlanta Breast Surgery Practice today. During your consultation, Dr. Jones will listen to your goals and desired outcome and then tailor a surgical plan to your specific needs. He will also take the time to address your questions and concerns and to thoroughly explain your procedure so that you are completely satisfied with the outcome. We look forward to helping you look and feel your best.