Atlanta Mammaplasty-Breast Reduction Surgery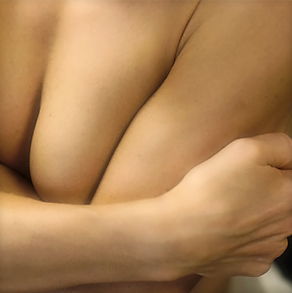 Atlanta Plastic Surgery Specialists is your trusted leader in breast reduction surgery or Mammaplasty. Large breasts are frequently a medical problem causing multiple health problems, and the surgery is frequently covered by insurance. Chronic back pain and shoulder pain are helped by the reduction of breast weight and droopiness. Dr. Mark Mitchell Jones uses a technique he mastered at Stanford University, which minimizes pain and bleeding and preserves nipple sensation and location so that breast-feeding is an option afterwards.
Georgia Mammaplasty Surgeon
If you are interested in Mammaplasty to reduce the size of your breasts, you can turn to skilled and experienced breast reduction surgeon, Dr. Mark Mitchell Jones. As a double board-certified plastic and reconstructive surgeon, Dr. Jones is uniquely skilled in enhancing both the aesthetic features and the natural functionality of the body.
Most surgeons focus either on the aesthetic or on the internal functions, often at the expense of the other. The breadth and depth of Dr. Jones' training allows him to optimize both the external and the internal elements in his surgeries. This unmatched skill and mastery of both sides of surgery has helped Dr. Jones develop his own proprietary methodologies that result in longest-lasting outcomes and minimize the scarring on his patients.
Here are some highlights of Dr. Mark Mitchell Jones' credentials:
Stanford University; Plastic Surgery Residency
Fulbright Fellowship in Plastic Surgery in Paris, France
The Johns Hopkins University; Residency in ENT and Facial Plastic and Reconstructive Surgery
Oxford University, England; Bachelor's and Master's in Medical Physiology/Research
University of Canterbury, New Zealand; Medical Business Administration
Medical College of Georgia; Medical Doctor (MD)
Emory University; Bachelor's in Chemistry and Pre-Med
If you would like to schedule a Mammaplasty consultation with Dr. Jones, please contact our Atlanta Mammaplasty-Breast Reduction Surgery Specialists today. During your consultation, Dr. Jones will take the time to discuss your goals, clearly explain your options and address your questions and concerns. We look forward to serving you with expert plastic and reconstructive surgical care.