Atlanta Breast Implant Rupture Repair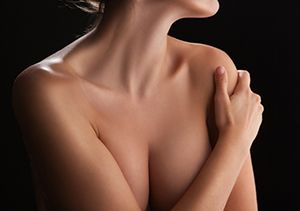 When it comes to breast implant rupture repair and other types of corrective breast surgeries, you can trust the experience and expertise of Dr. Mark Mitchell Jones of Atlanta Plastic Surgery Specialists. With over 20 years of first class education and training, Dr. Jones' qualifications and experience in cosmetic and reconstructive plastic surgery are unparalleled. As a double board certified plastic and reconstructive surgeon, he is highly qualified to perform a variety of breast surgeries including the following:
The exchange of a ruptured implant
The correction of misplaced implants
The placement of an implant of a larger or smaller size
The revision of a scar from a previous breast surgery
Capsular contracture correction
Dr. Jones is uniquely skilled in enhancing both the aesthetic features and the natural functionality of the body. Most surgeons focus either on the aesthetic or on the internal functions, often at the expense of the other. The breadth and depth of Dr. Jones' training allows him to optimize both the external and the internal elements in his surgeries. This unmatched skill and mastery of both sides of surgery has helped Dr. Jones develop his own proprietary methodologies that result in longest-lasting outcomes and minimize the scarring on his patients.
Georgia Corrective Breast Surgery
Atlanta Plastic Surgery Specialists is your trusted source for corrective breast surgery in Atlanta, Georgia. If you are experiencing complications from a previous breast surgery or are unhappy with the results, you need a surgeon you can trust to fix the problem and/or help you achieve your desired result. That surgeon is Dr. Mark Mitchell Jones. If you would like to get more information about corrective breast surgeries or to schedule a consultation with Dr. Jones, please contact our Atlanta Breast Implant Rupture Repair Surgeon today. During your consultation, Dr. Jones will take the time to listen to your concerns and discuss your goals. He will also take the time to clearly explain your customized surgical treatment plan and to address any questions or concerns you may have. We look forward to serving you with expert, compassionate plastic and reconstructive surgical care.