Atlanta Mommy Makeover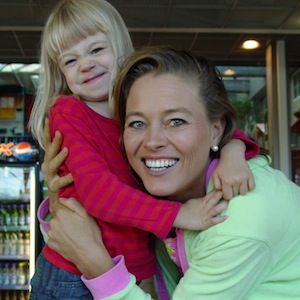 Looking for an Atlanta Mommy Makeover specialist? As part of our body contouring treatments, Dr. Mark Mitchell Jones of Atlanta Plastic Surgery Specialists is pleased to offer the popular Mommy Makeover to women in Atlanta and throughout the United States. Typically, women gain 25 to 35 pounds during pregnancy. In addition to the weight of the growing baby, the added weight is stored in the form of fatty tissue in the breasts, the abdomen, the flanks, the hips, the lower back, the buttocks, and the thighs. The breast tissue also grows due to this weight gain and to prepare for breast-feeding.
The most drastic visible changes during pregnancy take place around the abdomen. The bulged abdominal area weakens and separates the abdominal muscles, and stretches the skin. The stretching can cause ruptures in the skin collagen, also known as stretch marks. They start out purplish-red, later turning into white scars.
The shape and the size of the breasts also adjusts during and after pregnancy and childbirth. Pregnancy usually causes the breasts to increase or decrease in cup size. Also, once the mom finishes breastfeeding, the breasts tend to deflate and begin to sag. The mommy makeover procedure addresses the cosmetic breast issues that develop post pregnancy.
Many new moms have a hard time getting rid of all the weight gained during pregnancy. Some feel they still look pregnant in the abdominal area even as their child is taking his or her first steps. The weakened abdominal muscles and the excess abdominal fat appear as fullness, bulging the belly as if pregnant. This is not a pleasant state of being.
Eventually, many new moms lose the excess weight. However, even then, some find that the weight loss is not proportional to the amount of fatty tissue in a given area. For example, many moms experience their new post-pregnancy look to present smaller breasts despite the fullness of the waist and abdomen.
In the end, all or some of these consequences can make a mom feel unattractive and not so sexy and energetic any more. Fortunately, an Atlanta mommy makeover can address these issues, and mom can regain her body and curves.
What is a Mommy Makeover?
So what exactly is a Mommy Makeover? An Atlanta Mommy Makeover with Dr. Jones involves a combination of surgical procedures designed to restore, or improve, a mom's post-pregnancy body. A Mommy Makeover, or restoration, may include a number of the following procedures:
Breast Augmentation
Breast Lift
Breast Reduction
Tummy Tuck
Liposuction (arms, thighs, legs, hips or lower back)
The combination of procedures used to make up an Atlanta Mommy Makeover depends on your wishes and needs, and of course, the unique impact that child-bearing has had on your body. For example, some women need breast augmentation to correct severely deflated breasts, while others may need breast implants with a breast lift to counter the droopiness from stretched skin. Still, some women may actually desire a breast reduction with a lift.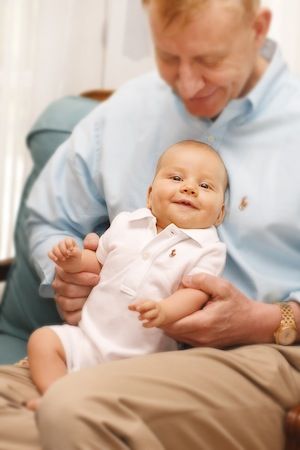 In the abdominal area, many women need a full abdominoplasty, or a tummy tuck, with tightening of the muscle layer as well as removal of the excess skin and fat, while some others only need a mini-abdominoplasty with some skin tightening. Most of the time, liposuction is part of the mommy makeover to some extent. It helps to re-sculpt the arms, thighs, legs, hips, and the lower back, smoothing out their contours.
Non-Surgical Mommy Makeover Thermi Treatments

Now you can look better and feel better than ever before with Thermi Treatments. This cutting edge thermal technology tightens and rejuvenates without major surgery or long recovery periods. Thermi treatments use radio frequency to heat target areas just enough to get the desired results.
Wrinkles are smoothed away, skin is tightened and less saggy and you can finally say good-bye to that chicken-skin neck and bat-wing arms. With Thermi treatments you can laugh to your heart's content and not worry about urinary leakage. Intimate moments become more enjoyable.
Thermi treatments are fast and depending on the treatment you choose, minimally or noninvasive. They are painless as well. In some instances, with just one treatment a month for three months you can look and feel years younger. Thermi does not create dramatic, unnatural looking changes in your appearance, it merely tightens and smooths the affected tissues giving you a refreshed more vigorous look. Results can be significant over the treatment period, and you will achieve a look you will love.
Thermi Treatments to Suit Your Needs
There are a variety of Non-Surgical Thermi treatments Dr. Jones may use for your Atlanta Mommy Makeover to target specific concerns:
The length of the surgery varies based on the amount and type of procedures performed. Dr. Mark Mitchell Jones may perform a mommy makeover as two or more separate operations, or use Thermi Treatments depending on the procedures chosen and your overall goals.
If you would like to get more information about the Atlanta Mommy Makeover or to schedule a consultation with Dr. Jones, please contact our Atlanta Mommy Makeover Surgeon today. We look forward to helping you look and feel your best!